Throwing your own New Years' Eve party in Innisfil is way better than attending one. It is expensive to purchase party tickets and usually not worth it. You have to stand in line in the cold, and you usually get one glass of champagne at the party; it is more worth it to throw a party at your home.
Here are eight party ideas to help you kick off the new year on a great start and make your New Year's Eve party in Innisfil an unforgettable night of the year for all your guests that attend.
1. Choose the right theme for Photo booth in Innisfil
As the year is coming to an end, give your guests a memorable night. Make a theme that will require your guests to play dress up. Costumes will elevate an otherwise regular New Years' Eve party and generate lasting memories. Choose a clear, practical theme that you know your guests will be able to participate in.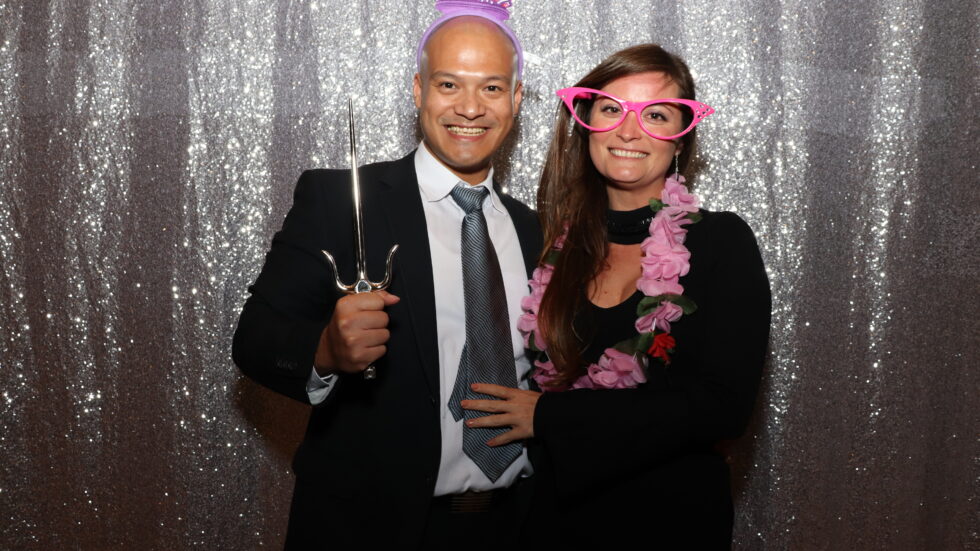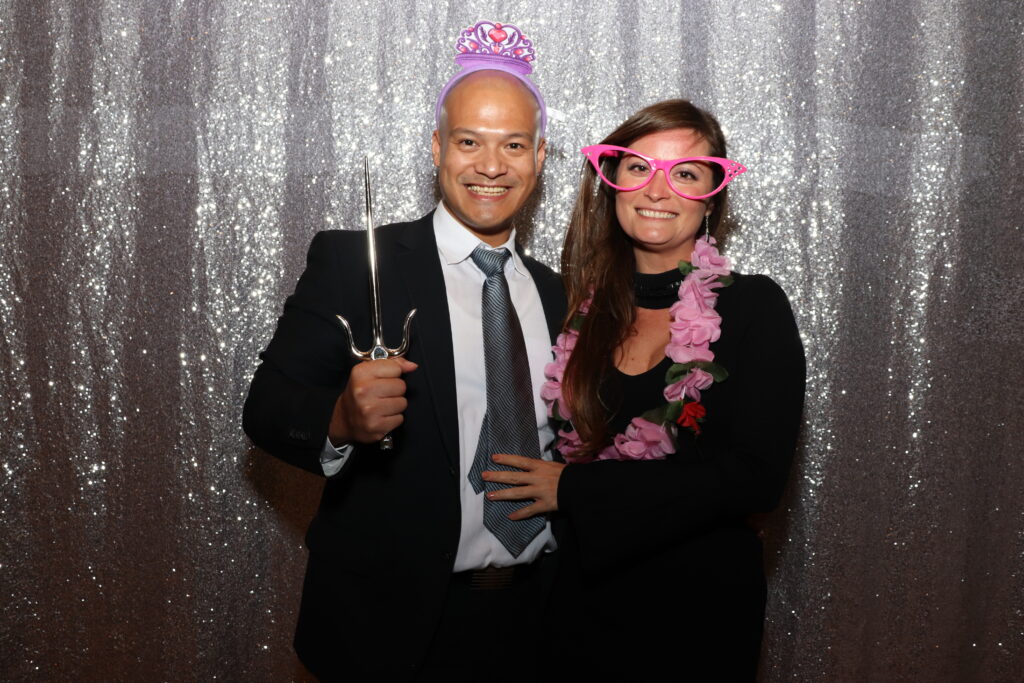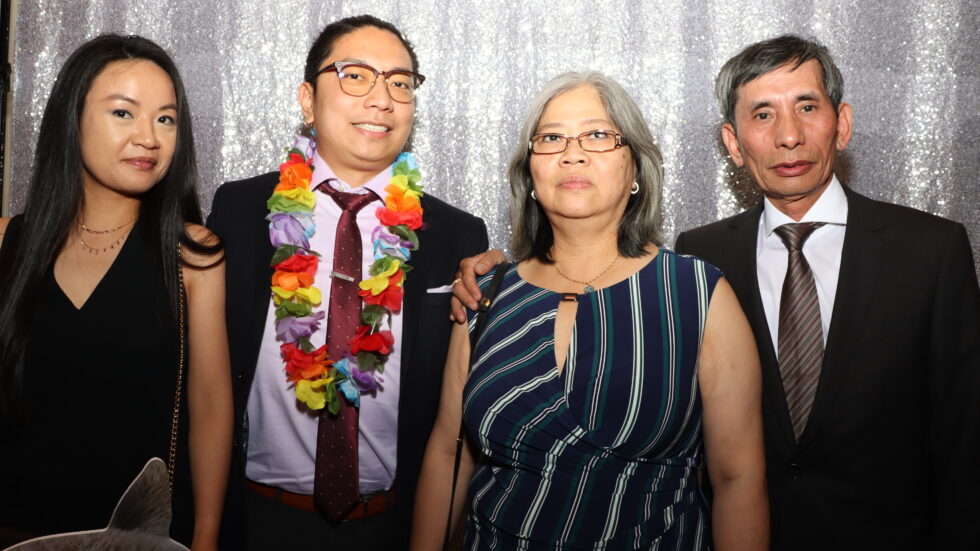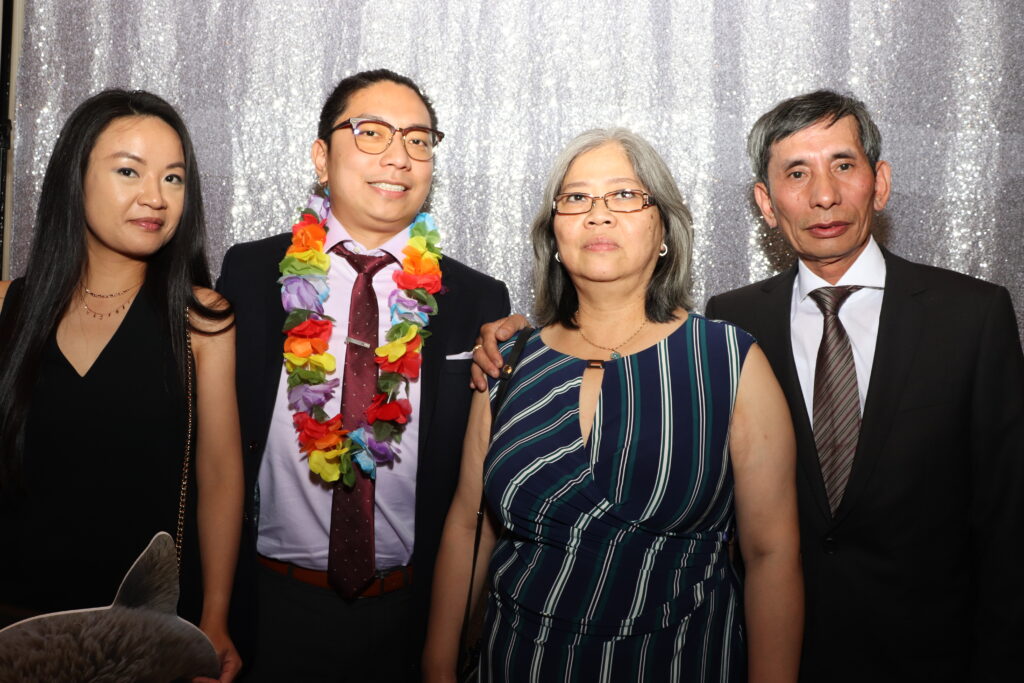 Some theme ideas are a particular decade, Hollywood, Masquerade ball, black and gold, or a tropical Tiki party because who wouldn't love to pretend that it's not snowing outside. Make a note of the theme on your invitation, or perhaps create a themed invitation.
2. New Year's Eve Party With Innisfil PhotoBooth – Serve Various drinks
There's no more substantial argument than New Year's Eve to ramp things up on the drinks, so don't limit your guest to just beer. Instead, incorporate seasonal ingredients to make cocktails feel more opulent.
Some drinks you could consider are an apple cider Old Fashioned served with a cinnamon stick and cozy eggnog garnished with freshly shaved ginger.
Moreover, fruity cocktail cranberry mules with floating cranberries are found joyful and tasty to most people so consider providing this for non-drinkers. Serve the cocktails in plastic champagne cups or solo cups.
3. Have Activities for New Year's Eve Party With Innisfil PhotoBooth
Getting everyone to play a game is a simple way to start the night or re-energize your party. It's also an excellent method to bond with your pals or assist them in mingling with strangers. Pick activities that will make everyone laugh to make everyone feel engaged.
Consider playing charades or placing a deck of cards and board games on a table. Having a Innisfil photo booth for rent at your New Year's Eve party in Innisfil is another excellent idea to get your guests to interact with each other and have a good time as they will be trying various props and taking pictures together.
4. Set up a DIY garnish bar
It's the last night of the year, so make sure your drinks are ready to celebrate as well. Instead of you having to play bartender all night, set up a DIY garnish bar that matches your theme for your guests to participate in.
Let your guests customize their drinks by setting up a dish with citrus pieces, cinnamon sticks, fruits, olives, cocktail syrup, rosemary springs, and swizzle sticks.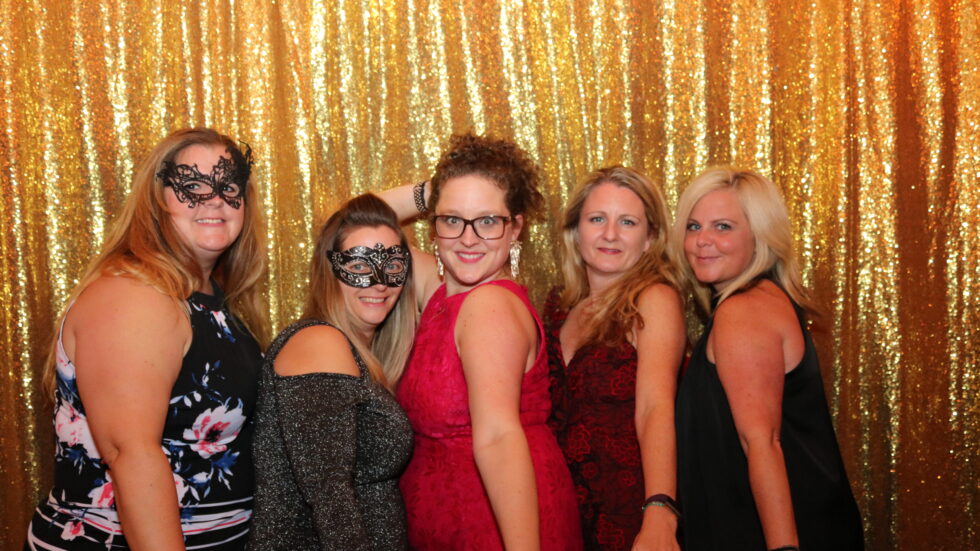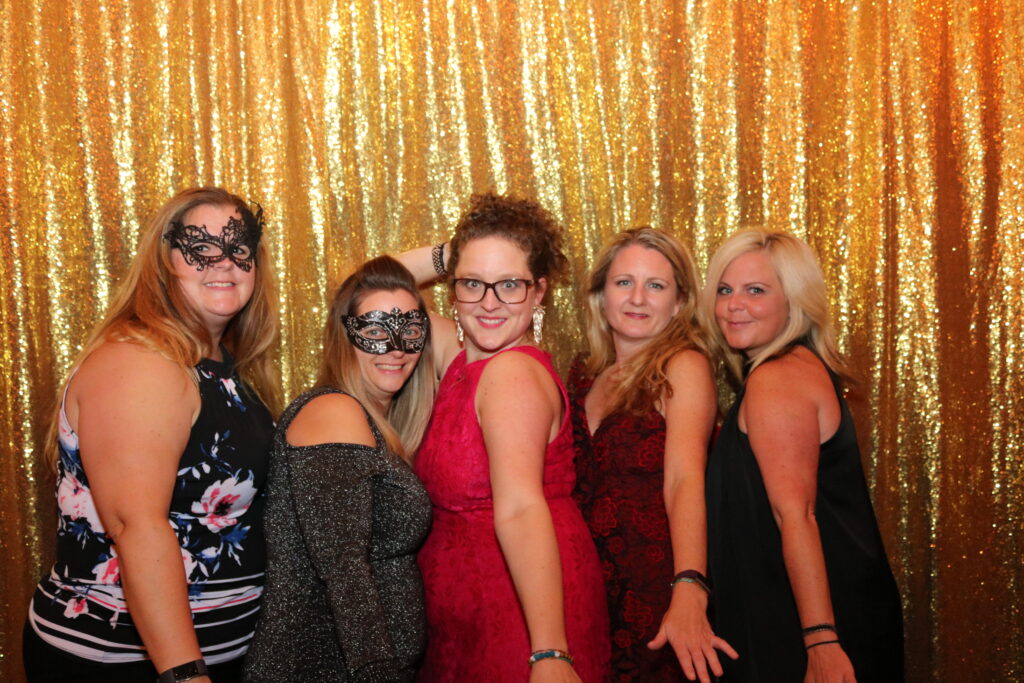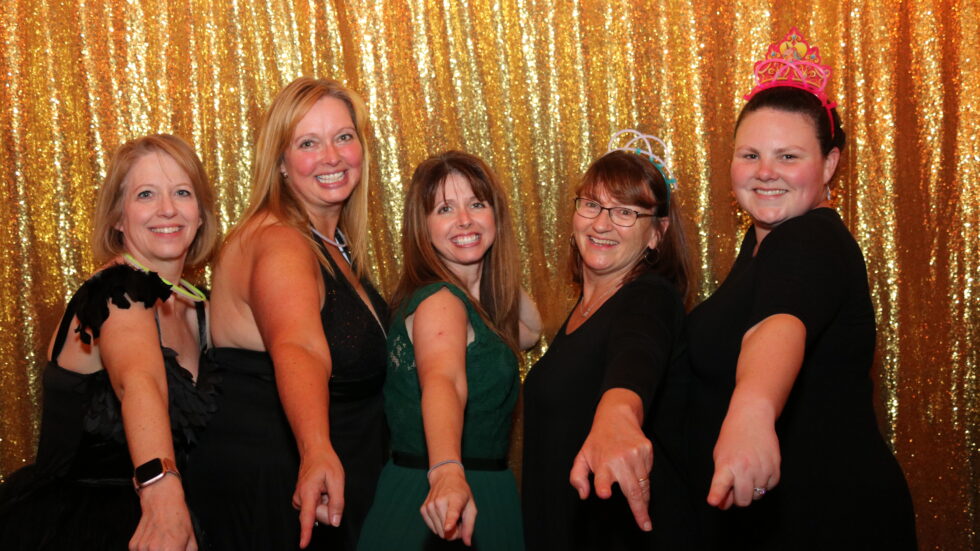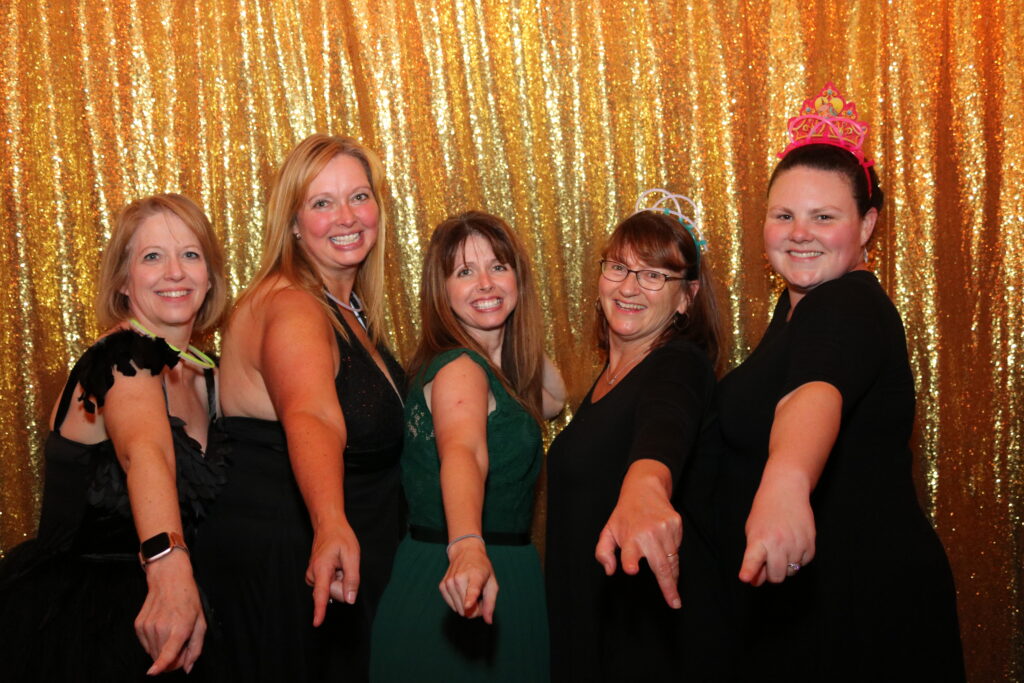 5. Have Appetizers for New Year's Eve Party With Innisfil PhotoBooth
Make sure to have a variety of appetizers and set them out at a good time. It is good to set some out in the beginning and middle of your party. Some appetizers you could include at your party are platters of cheese, crackers and cured meats and sauces. As well as inevitable dips with pita and chips, nachos and salsa, chicken tenders, fries, etc.
6. Have a Playlist that Matches the Occasion
Make sure you have a playlist that will be suited for your guests. It is essential to have a variety of different songs as the night progresses.
Moreover, your playlist should start and end based on the mood, so everyone is ready for something upbeat when it hits midnight. To make sure you have music that suits everyone, consider asking your guests which songs they would like to listen to. As well, make sure you have the right volume. Meaning it's not too loud or too low; it's just right.
7. Choose a Perfect Time for Everything
No one wants their guests to be wiped out by 10:30 pm. As a result, start the party late, so no one is anxious to leave after hours of mingling before it hits 12. Invite guests to come around at 9 pm.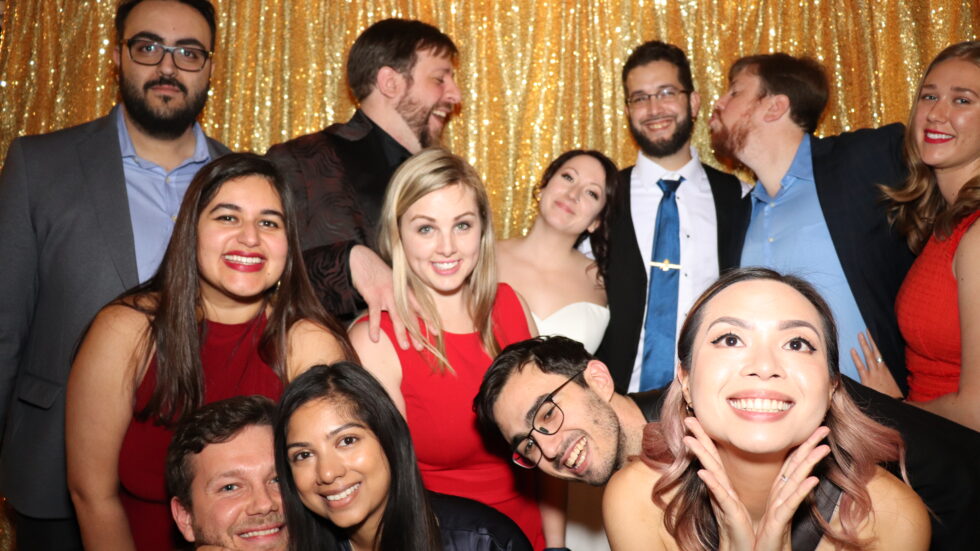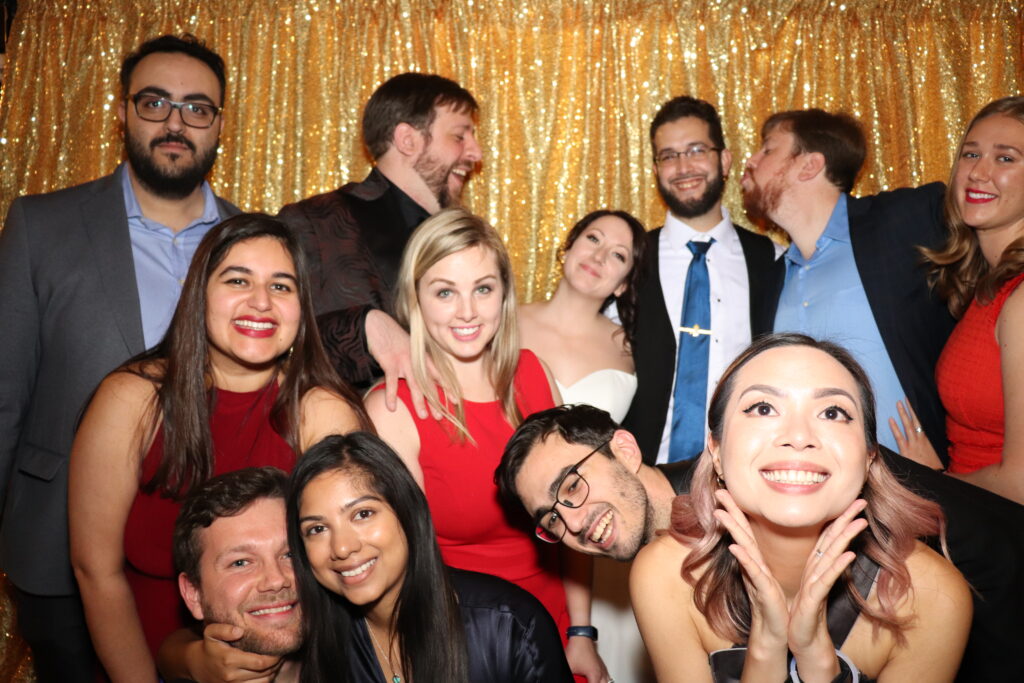 This will give your guests plenty of time to socialize, sip a few drinks, and take in the festivities. Timing is critical in entertainment. Twenty minutes before midnight, turn on the TV countdown so that your guests aren't riveted to the screen all night.
8. Give your Guests Something to Take Home
Even though it's nearly a new year at your party and everyone owns a phone with a camera, they will appreciate having an actual, take-home picture to keep.
This is why having a Innisfil photo booth at your New Year's Eve party in Innisfil is a great way to capture the night and produce take-home mementos, as well as encourage people to put their phones down and enjoy the party.
All of your guests will enjoy the photo booth in Innisfil as it has excellent lighting, a good quality camera, beautiful, customizable backdrops, unlimited prints, a variety of props, etc.
Conclusion
If you are looking to rent a Innisfil photo booth, Show Booth is the best company in Innisfil to go to. It is affordable, and you get unlimited 4×6 printouts that are customizable.
There are so many benefits of renting a photo booth in Innisfil with Show Booth. Photo booth rental services are available in Innisfil, Huntsville, Orillia, New Tecumseth, Wasaga Beach, Barrie, Bracebridge & Blue Mountain. So be sure to contact us for your photo booth rental in Innisfil.