WE OFFER CUSTOMIZED FLOWER WALLS
We offer a variety of unique 8×8 flower walls that are sure to be one of the many highlights from your event. Flower walls are one of the easiest ways to add some life and excitement to your event space. Whether you use them as a backdrop for photos or an accent piece to complement your seating area, they're guaranteed to catch the eyes of all of your guests.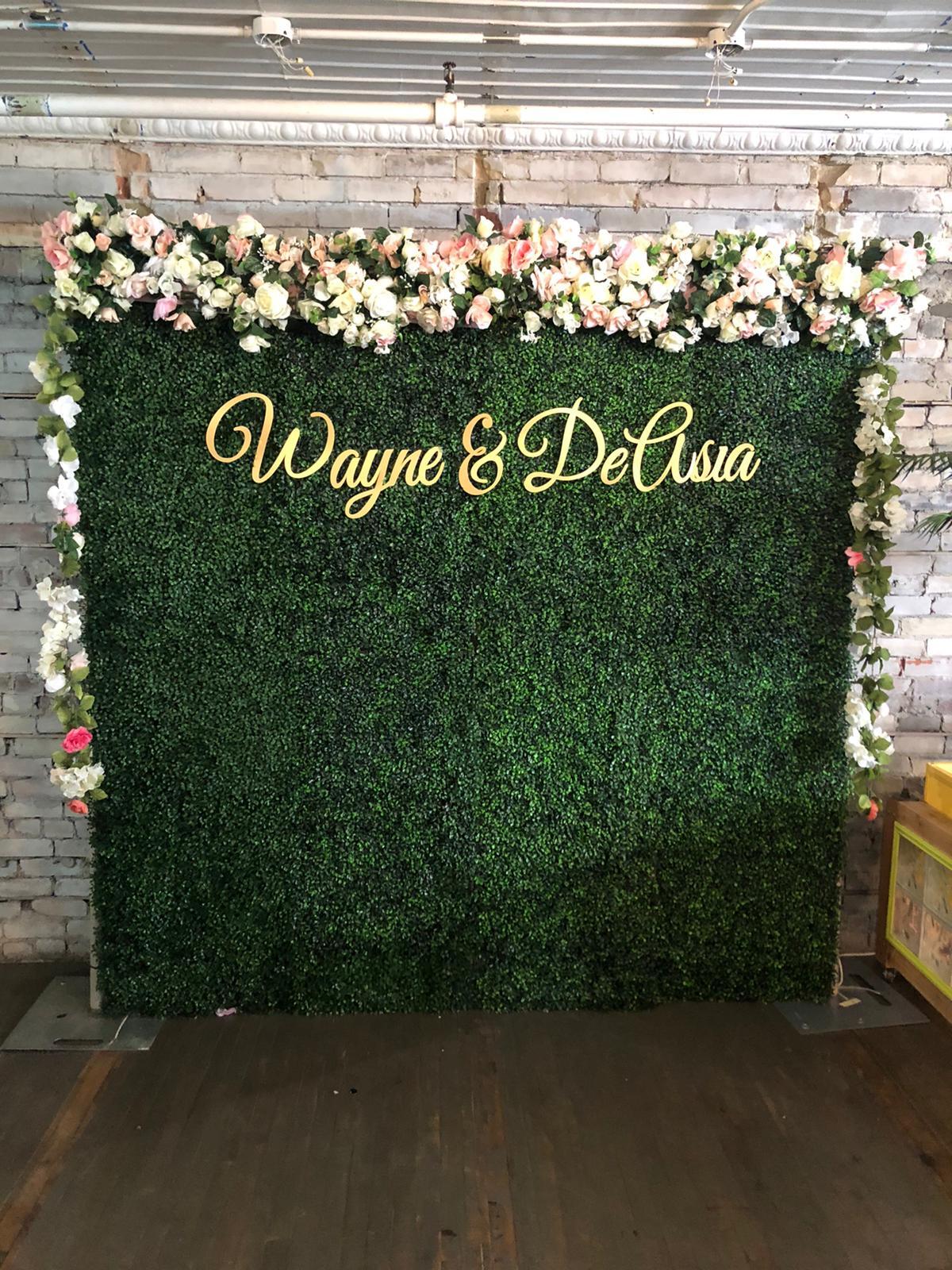 GREEN BOXWOOD FLOWER WALL
This is our most universal flower wall as it can easily fit in and complement any theme and venue space. This wall comes with greenery spread throughout with blush and white roses decorating the top. For an additional fee, you can also order customizable gold cardstock lettering to say whatever you wish!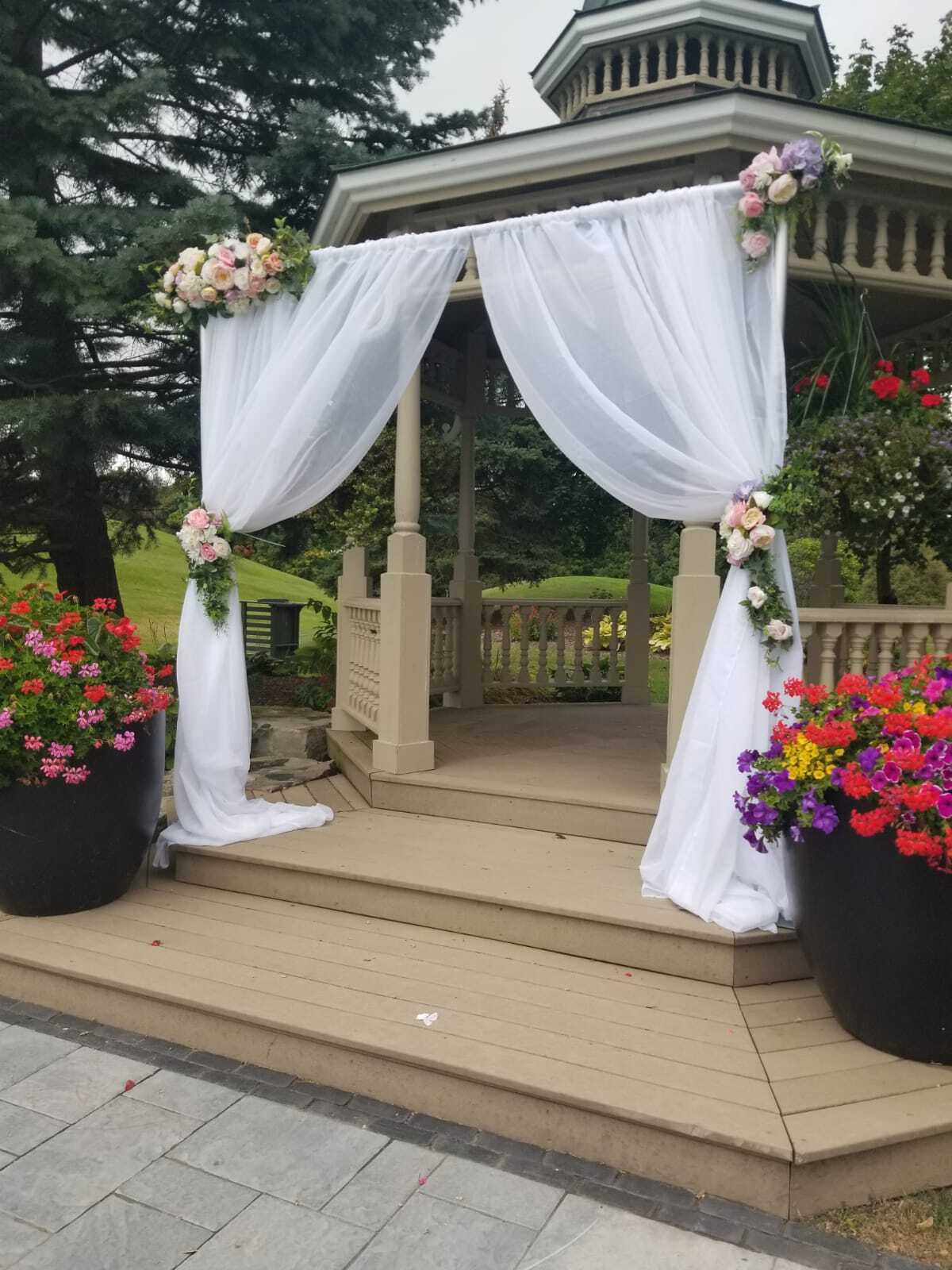 MEADOW ARCHWAY
A client favourite, it features a distinct beachy feel that includes colours such as pink, white, champagne, yellow, and violet with greenery. A popular choice for those looking for an arch with a more casual feel.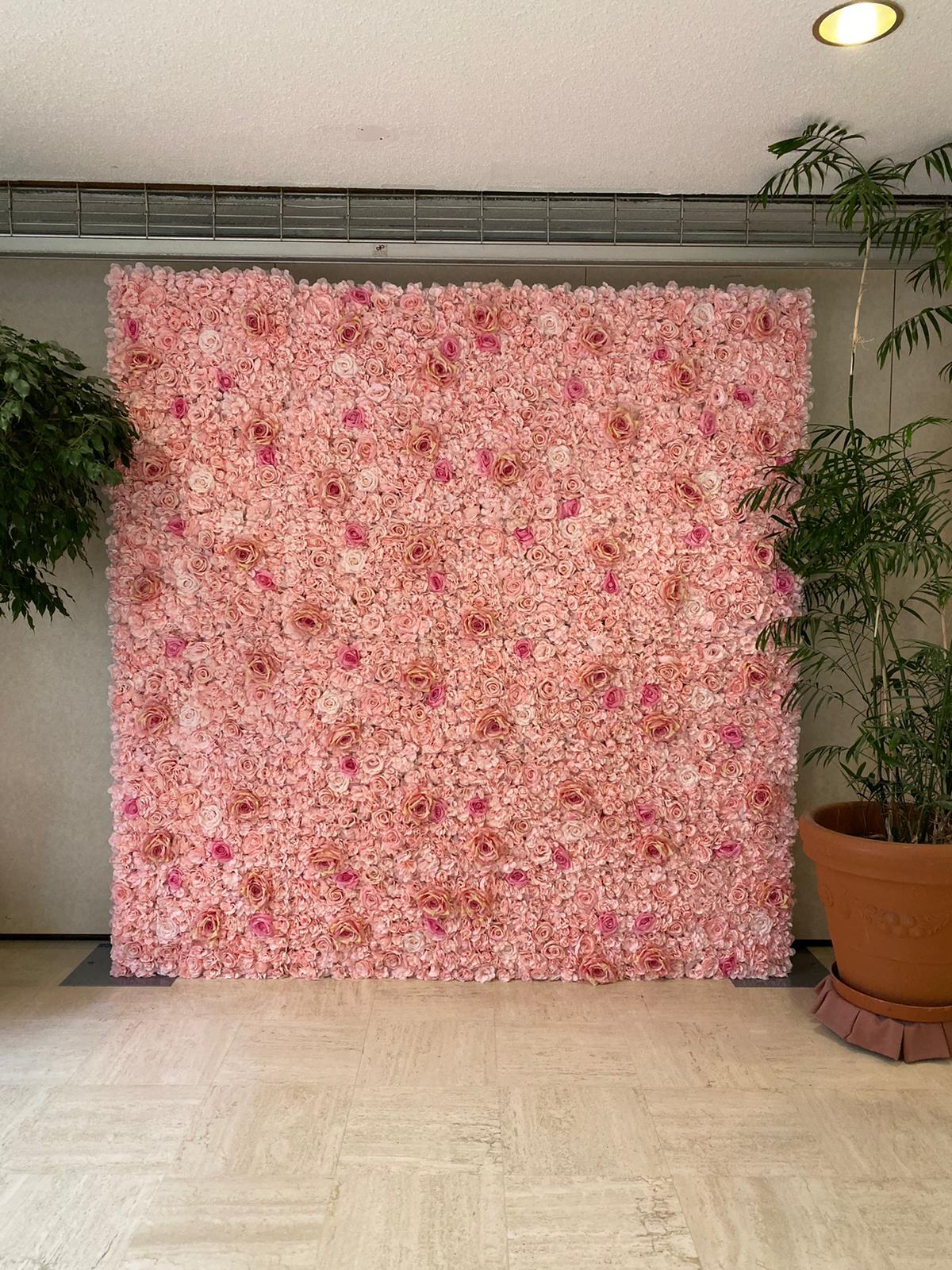 PINK/BLUSH FLOWER WALL
A favourite among clients, this flower wall features beautiful light pink and blush toned flowers generously spread throughout the surface. This flower wall is great for events with a pink focused colour scheme and also serves well as a vibrant accent piece!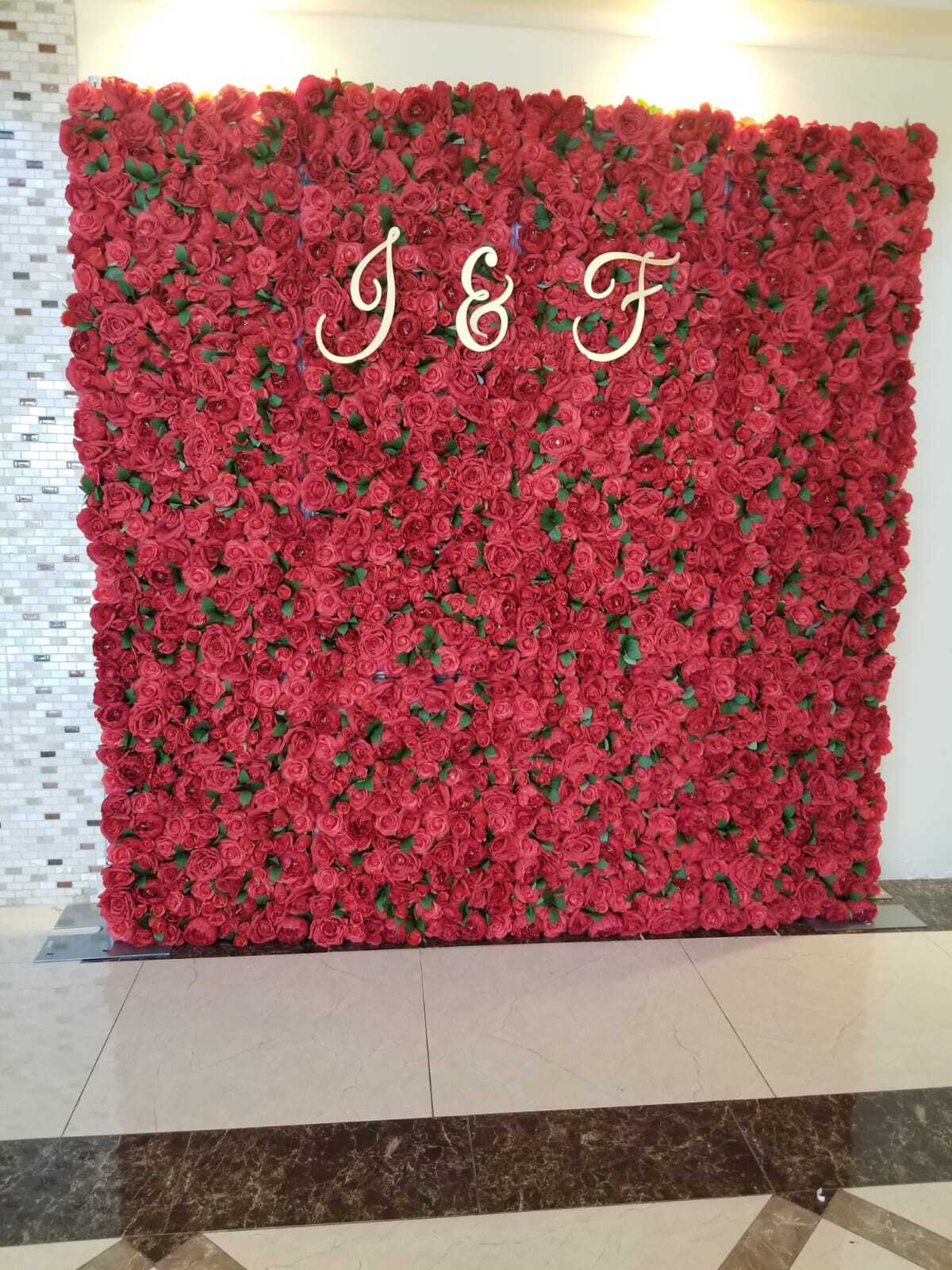 RED ROSE FLOWER WALL
This elegant style includes red roses spread throughout the entirety of the wall. For an additional price, you can add customizable lettering.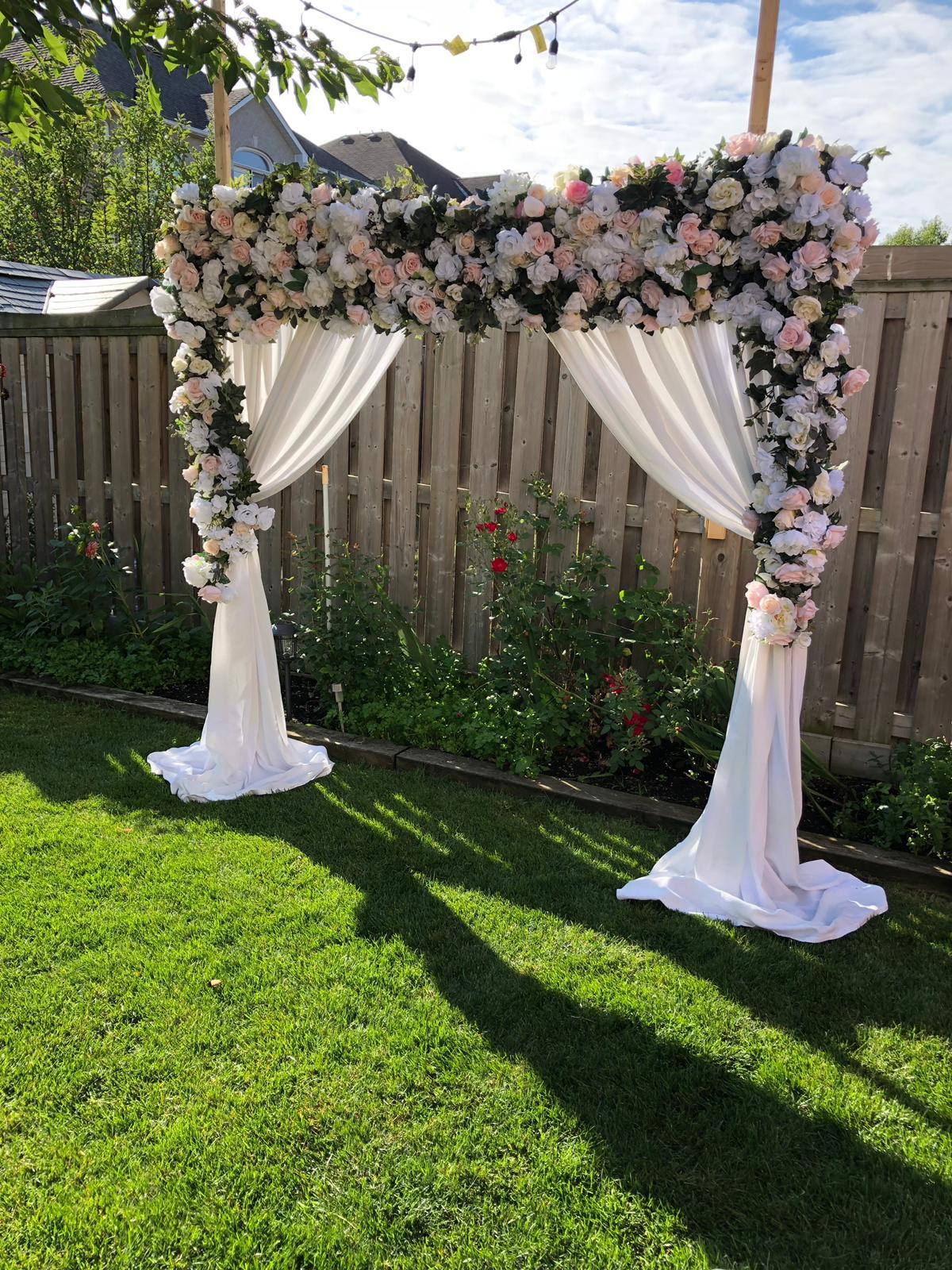 VICTORIAN ARCHWAY
Our most popular draped arch boasts a classic fairytale aesthetic that features thick white drapes with white, blush, champagne and yellow flowers on greenery. Perfect for formal events such as weddings and banquets.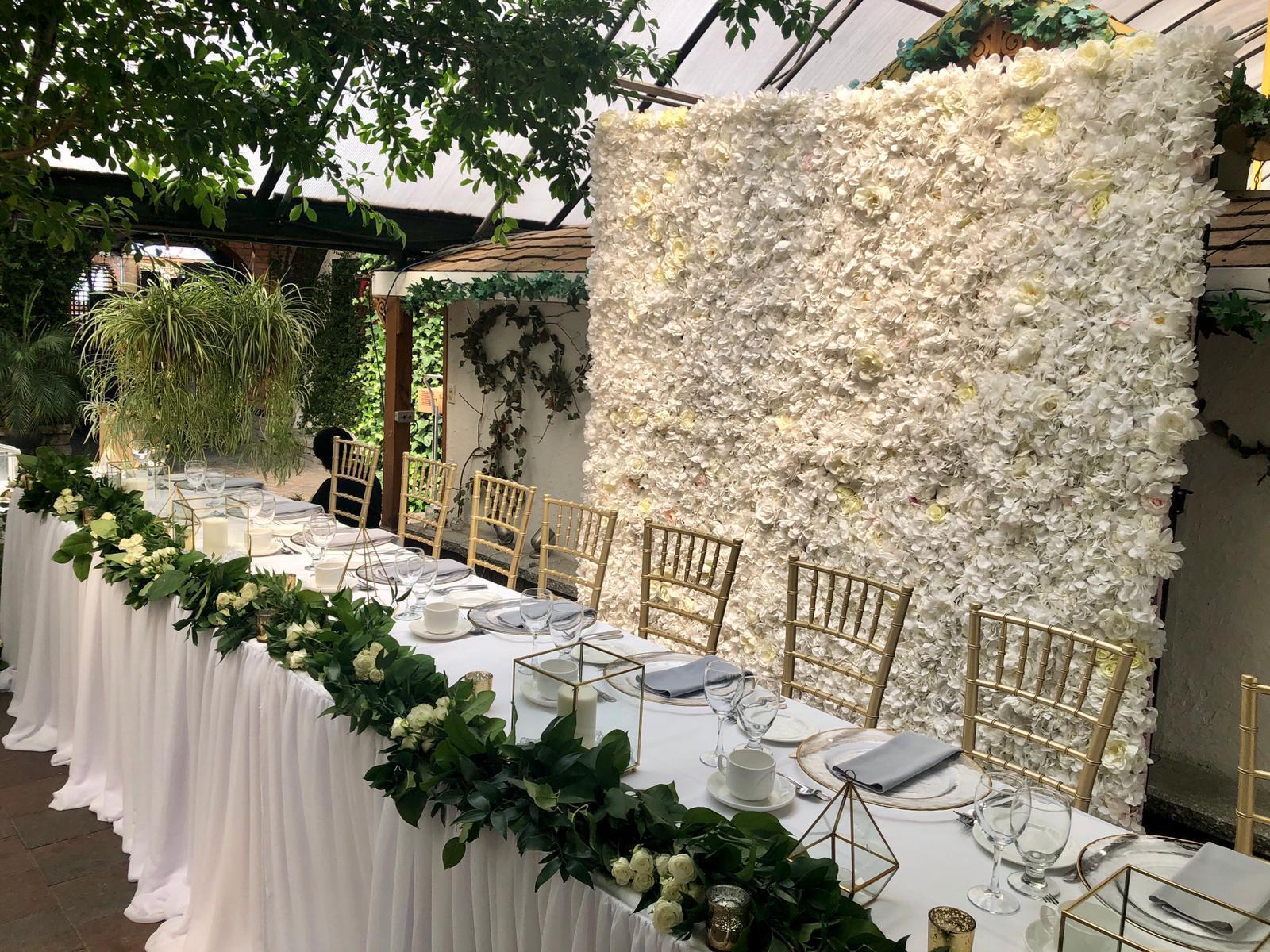 WHITE FLOWER WALL
One of our most popular walls for weddings, this flower wall features white hydrangea flowers and roses with a mix of light champagne and slightly yellow tones that compliment the wall nicely.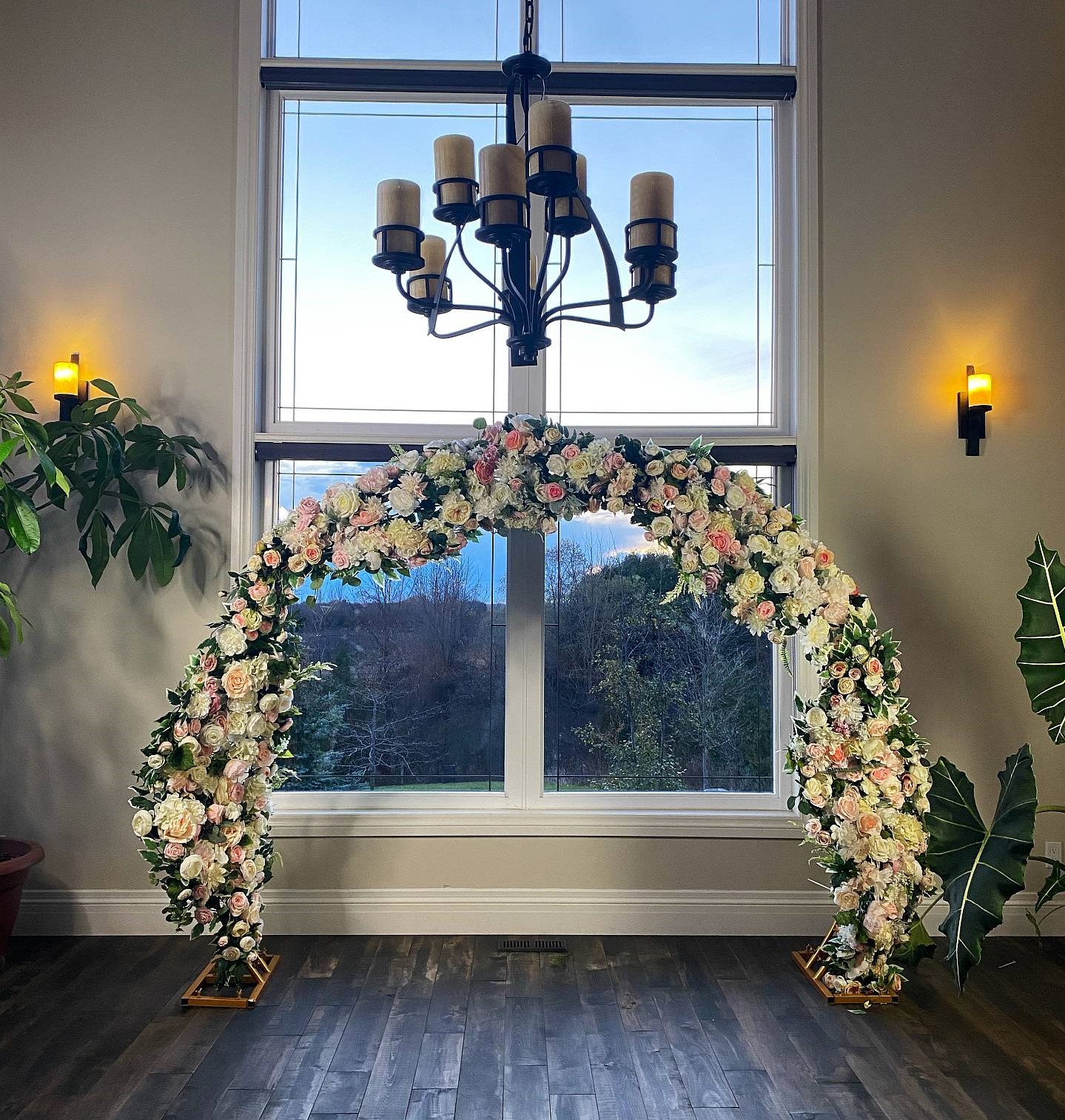 Mixed Flower Ring
Dimensions: 8 feet tall x 6.5 feet wide.
This mixed flower ring is the most rented flower wall on our site to date and is continuing to be purchased day by day. It is most popularly used as a wedding backdrop, bridal shower decoration, or baby shower backdrop for a girl. The flower wall has a mix of hydrangeas, and pink rose, along with some other pink and white flowers.
We believe in having affordable pricing for all our customers!
Any Questions?
Feel free to call us at (705) 242-5620 or Email us at showboothcanada@gmail.com
Contact Us / Reservations
Please fill in the below form with any questions you may have or to make a reservation. Feel free to call us anytime as well!