Prom is a monumental moment of high school for most people. Prom night Barrie is an event that you will look back at forever. Everyone will be looking their best, all glammed up and will have the chance to slay the night. Prom photos get posted on all social media platforms each year, and why not show off your elegant dresses and suits. Also, how about showing off how well put together your group of friends are. Even your parents will be sharing them with their friends. You might even keep a photo book Barrie to show your future children. Rent a photo booth Barrie for your prom
You are going to get your perfect sunset photos, no doubt. But those professional pictures Barrie aren't capturing the essence of your high school experience, and your friendships. Get those group photos of you and your girlfriends or boyfriends by using a Barrie photo booth. Enjoy the company of your school friends. Prom is one of the last moments before everyone heads off to their next chapter in life. 
Here are four prom themes with some ideas on how to incorporate when renting from Barrie's Show Booth rental services
Starry Night
Backdrop: Silver or Navy Blue Adding cut out stars or use our Balloons Barrie to create a half Moon
Props: "Twinkle Twinkle Little Star" Stars, Moon, "Make a Wish" "11:11" clock, Telescope
Template: Navy Blue, Stars, with your school name and year
*Add some Twinkle lights around your backdrop to make the theme come to life!
Fire and Ice
Backdrop: Half Red Flame, Half Blue or White Wave (use our Balloons Barrie)
Props: Flames and Icicles, Red/orange Leis, glasses, ties, White/Light blue Top Hat, Scarf, Leis
Template: Black background with Half red/orange flame, and White/Light Blue icicles, with your school name and year
Around the World
Backdrop: Colour of your choice or a world Map
Props: World Flags, Street signs from different countries, Hot air Balloon, Maps, Sunglasses, Airplane, "I <3 Traveling", Items that identify cultures, "hello" signs in different languages.
Template: World Map, with your school name and year
Enchanted Forest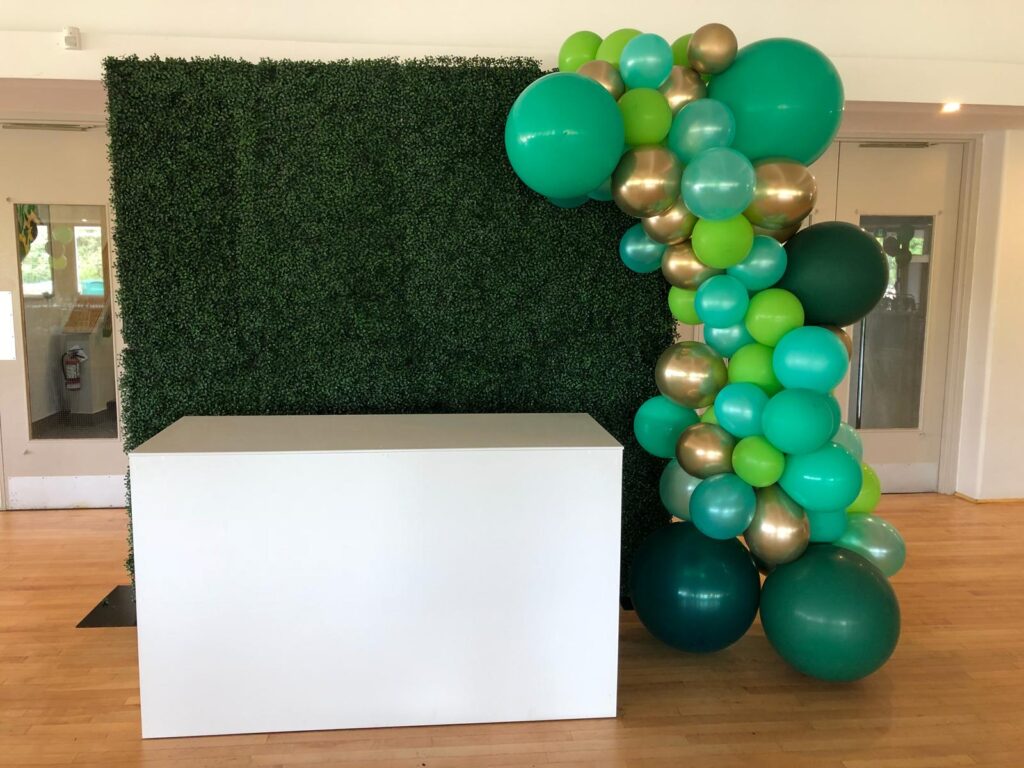 Backdrop: Green with Barrie balloons to create the trees
Props: Animal Masks, flower crowns, fairy wands, fairy wings, green leis
Template: Forest with your school name and year
*Add some Fairy lights around your backdrop to make the theme come to life!
Contact us for our photo booth rental services in Barrie, Orillia, Innisfil, New Tecumseth, Wasaga Beach, Huntsville, Bracebridge & Blue Mountain!