Decorating and event planning can be difficult. Sometimes we just need a bit of inspiration. These examples will inspire you and are available at TentRent.  We'll look at different ways you can electrify your party tent Toronto and have the perfect look for your event.
Elegant Canopy Rental in Toronto
This charming photo captures the elegance of a canopy. The pink and white balloons festively placed on the canopy make it very attractive to guests who might perhaps wish to enjoy some shade on a hot summer day. Also perfect for putting out plates of delicious food. As the host, you've worked hard to get all the food and drinks together. This canopy provides protection for your dishes. This lovely photo displays just how simple, aesthetically pleasing and practical it is to rent a great tent from our Toronto rental company.
Enchanting Flower Wall Rental in Toronto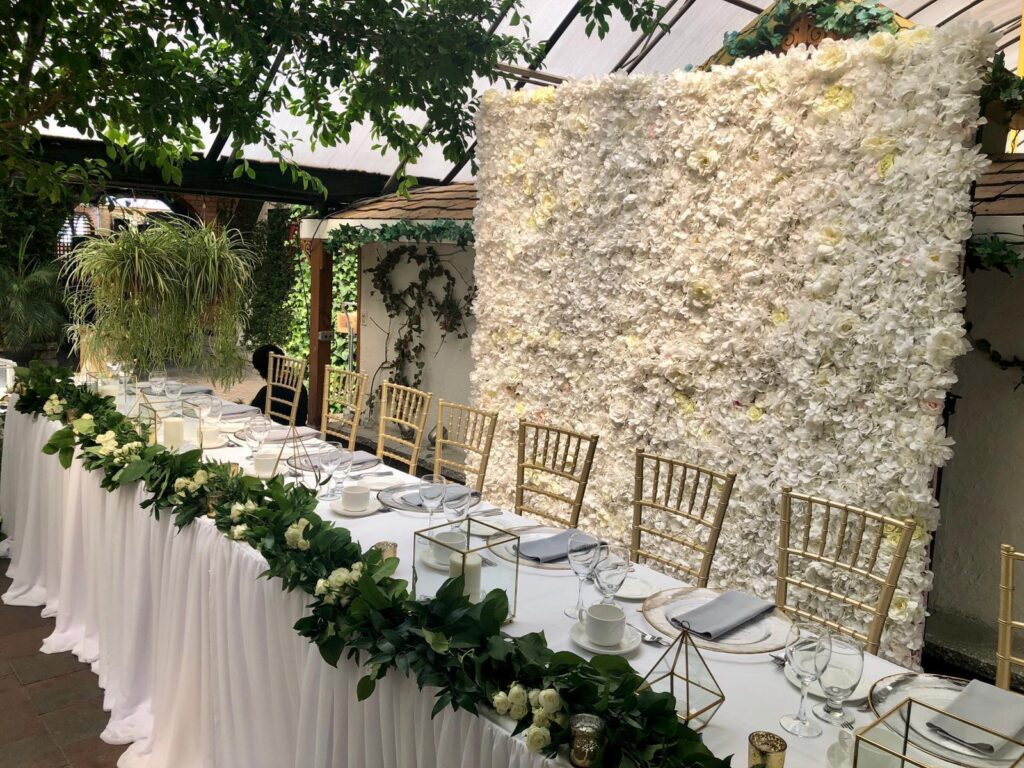 This next one is absolutely gorgeous. If you want a similar look, TentRent rents enchanting Toronto flower walls that will accent your decorations, check them out here FLOWER WALLS. Family and friends will be in awe of the lovely white flowers and drapes. These light white drapes are wrapped around the structure of the table so to accentuate the overall theme. Just take a look at these gorgeous chairs and flowers! If you love flowers, this may be the look you want to consider. The classical design of the chairs is also noteworthy. Looking for a similar design? Check out TentRent's chairs on our website. Once you're there, take a look around at the website. You'll see that TentRent is an amazing Toronto canopy rental that's just for you!
Festive Balloon Rental In Toronto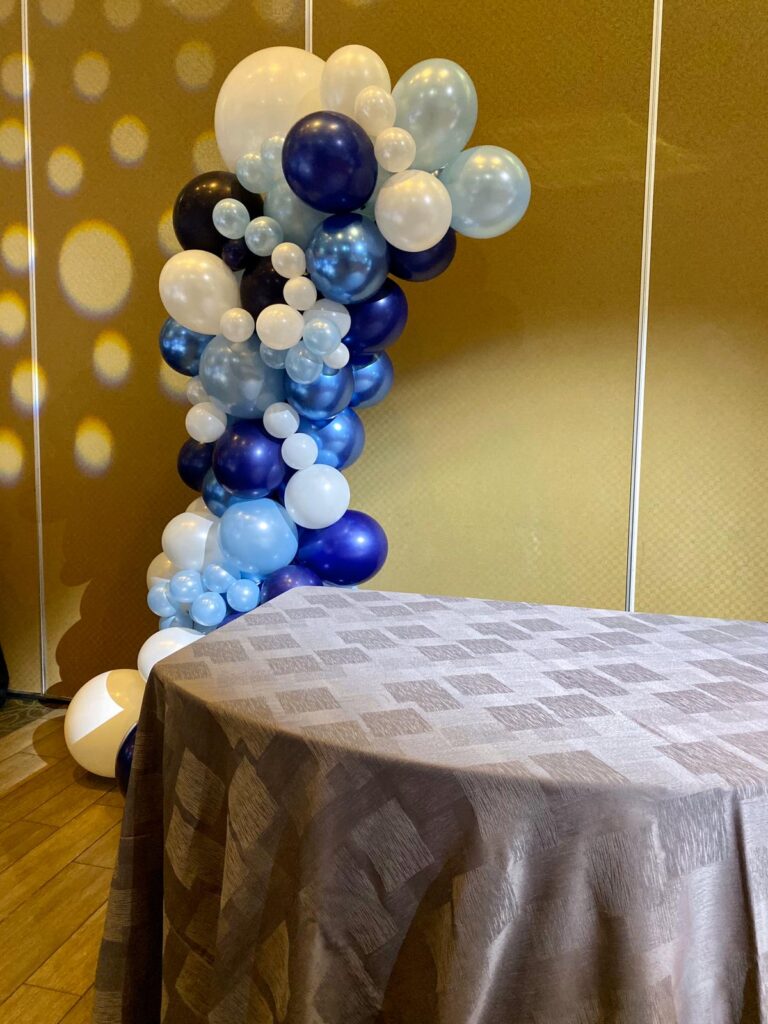 Looking for something a little lighter and perhaps more festive? Not to worry! Our balloon rentals Toronto can provide you with a wonderfully fun balloon decoration in the colours of your choosing. This photo outlines one of our popular blue and white balloon combinations, perfect for any occasion.
Did these stunning photos convince you to buy a tent for your next event in Toronto? What are you waiting for! Hurry and rent from a reliable tent rental company like TentRent , and don't hesitate to rent more of our amazing decor Toronto.