It is the holidays, and you are having a huge family reunion in Barrie, ON with your immediate family, cousins, uncles, aunts and many more. You are organizing entertainment, getting crazy with some decor, and you need to update your holiday pictures.
Of course, everyone is all dressed up, looking their best, and your families have not seen each other in a while. It is a perfect time to rent a photo booth in Barrie and take some pictures.
A photo booth is a fun and amazing way to capture memories and create lasting keepsakes for everyone at the party. In this article, we will discuss the benefits of renting a Barrie photo booth for your family holiday party and how to make the most of your rental.
Benefits of Renting a Barrie Photo Booth for Family Holiday Parties
Renting a Barrie photo booth for your family holiday party has numerous benefits. Some of these benefits include:
1. Create Lasting Memories
A Barrie photo booth rental allows you and your guests to capture candid and fun moments that you might miss with traditional photography. The photos taken in the photo booth are instant, and your guests can take them home as a keepsake of the party.
2. Entertain Your Guests
A photo booth provides entertainment for your guests, and it is a great icebreaker for people who might not know each other. Your guests can have fun posing for photos and laughing at the silly props and backdrops.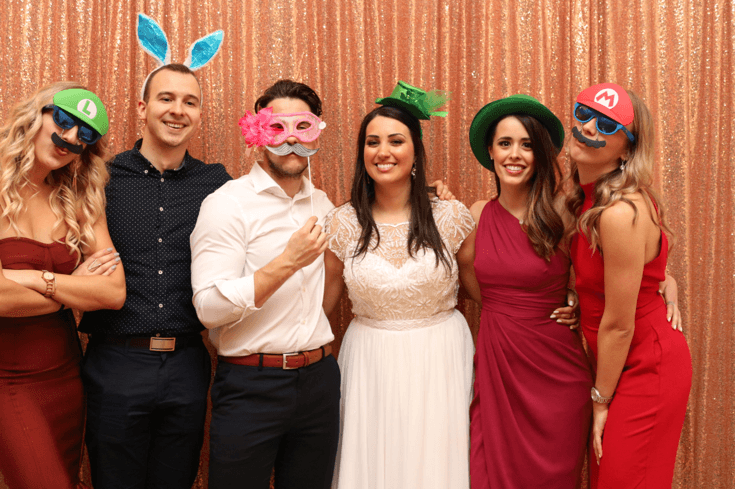 3. Customizable Backdrops and Props
Barrie photo booth rentals often offer customizable backdrops and props, allowing you to match the theme of your family holiday party. You can choose from a wide selection of props, including hats, glasses, mustaches, and more.
4. Easy Set-Up and Operation
Setting up a Barrie photo booth is easy, and you don't need any technical expertise to operate it. The rental company will usually provide an attendant who can help with the set-up and operation of the booth.
Marquee Letters Barrie
With Show Booth Barrie, we have an open concept photo booth, so no worries, you can finally have a big family photo. We also offer marquee letters where you can put your last names or family initials. Your families can make it a game, where each immediate family picks five props, and create the best family pictures with the marquee letters Barrie.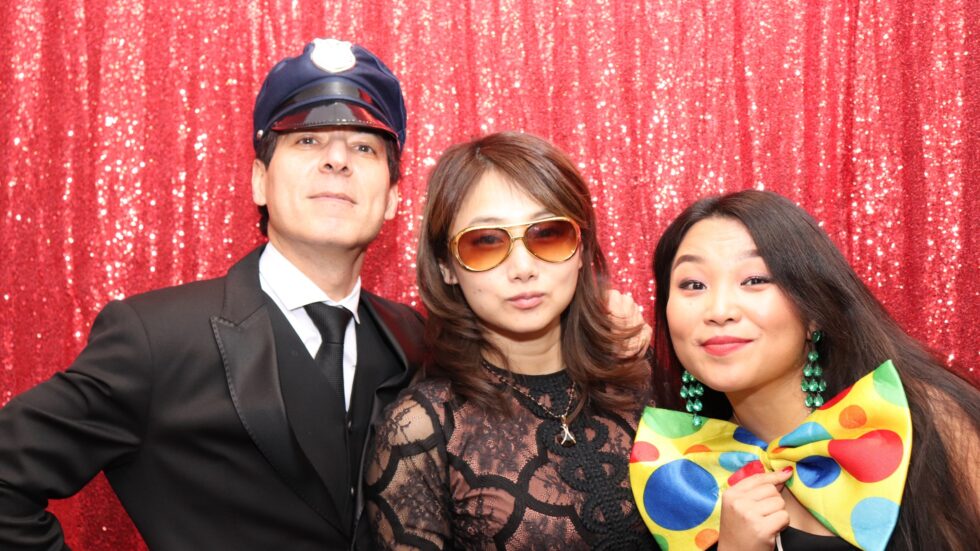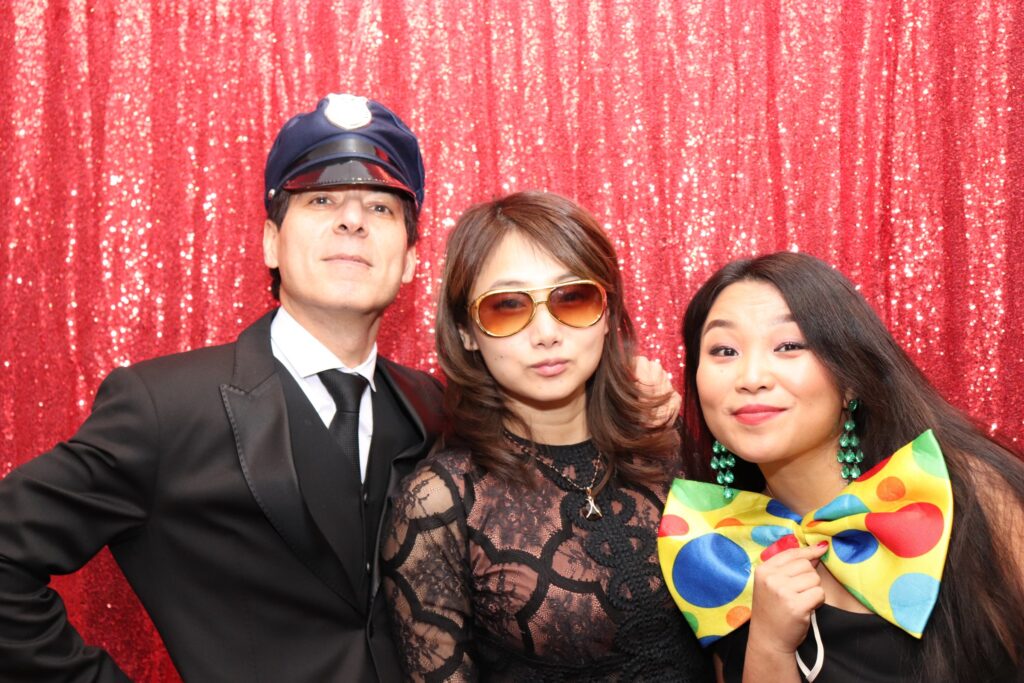 Flower Walls for Barrie Photo Booth for Family Holiday Parties
If you would like to go for a more elegant look, there are flower walls or flower arches Barrie that are for you. You can use these as photo booth backgrounds instead of the classic colored backdrop.
Blush Archway
Purple Flower Wall
Champagne Archway
Green Boxwood Flower wall
Meadow Archway
And Many More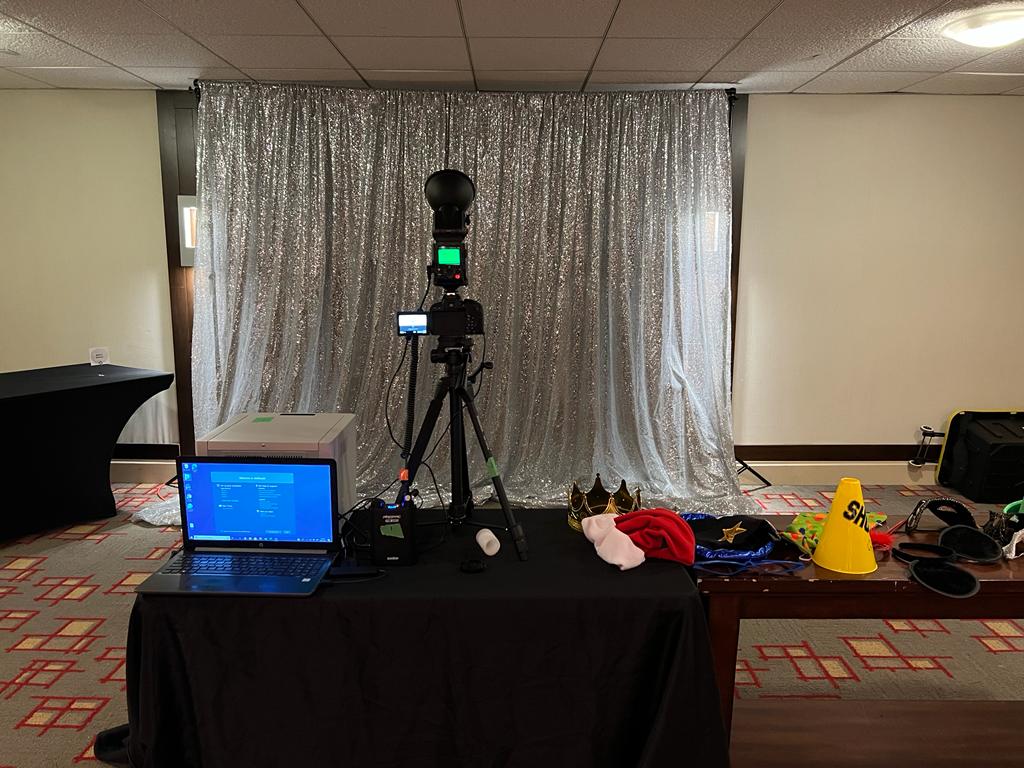 Customize your backdrop by using our Barrie marquee letters, flower walls, and balloon rentals.
Tips for Setting Up Barrie Photo Booth for Family Holiday Parties
Once you have chosen your Barrie photo booth rental company and the type of booth you want, it's time to set it up for your family holiday party. Here are some tips to help you set up your photo booth:
1. Choose the Right Location
Choose a location that is easily accessible and has enough space for the photo booth and your guests. The location should also have good lighting for the best photo quality.
2. Decorate the Area – Barrie Photo Booth for Family Holiday
Decorate the area around the photo booth with props and backdrops that match the theme of your party. This will encourage your guests to use the photo booth and create fun memories.
3. Provide Clear Instructions
Ensure your guests know how to use the photo booth by providing clear instructions. You can place instructions near the photo booth or have an attendant explain how to use it.
Conclusion
Hosting a family holiday party? Want to create unforgettable memories that your loved ones will cherish for years to come? Look no further than renting a Barrie photo booth! It's a exciting way to capture the joy and fun of your celebration while creating lasting keepsakes for everyone at the party.
By following the tips outlined in this article, you'll be sure to make the most of your photo booth rental and guarantee that your event is a huge success.
If you are looking to have some fun and take some great pictures with your family in Barrie, Orillia, Innisfil, New Tecumseth, Wasaga Beach, Huntsville, Bracebridge & Blue Mountain location, contact us for more information on our photo booths.