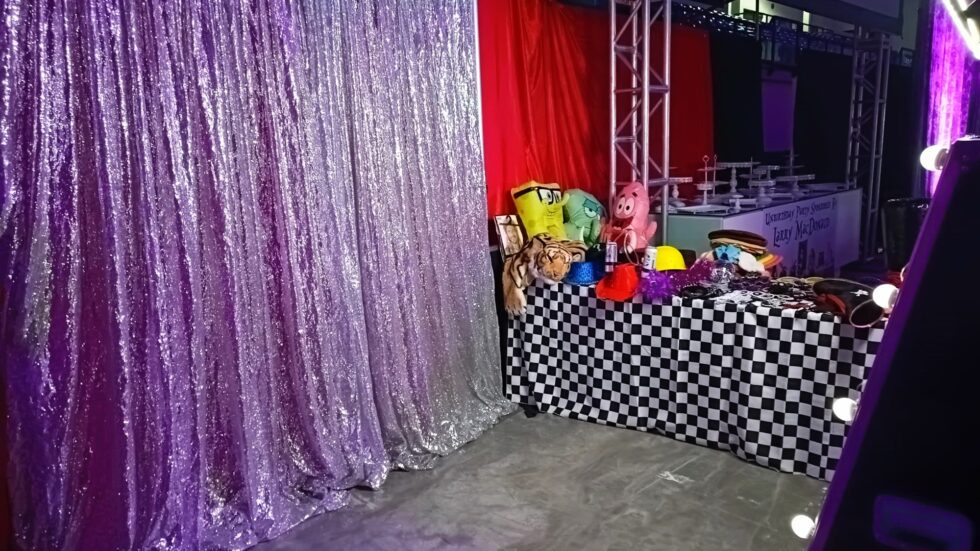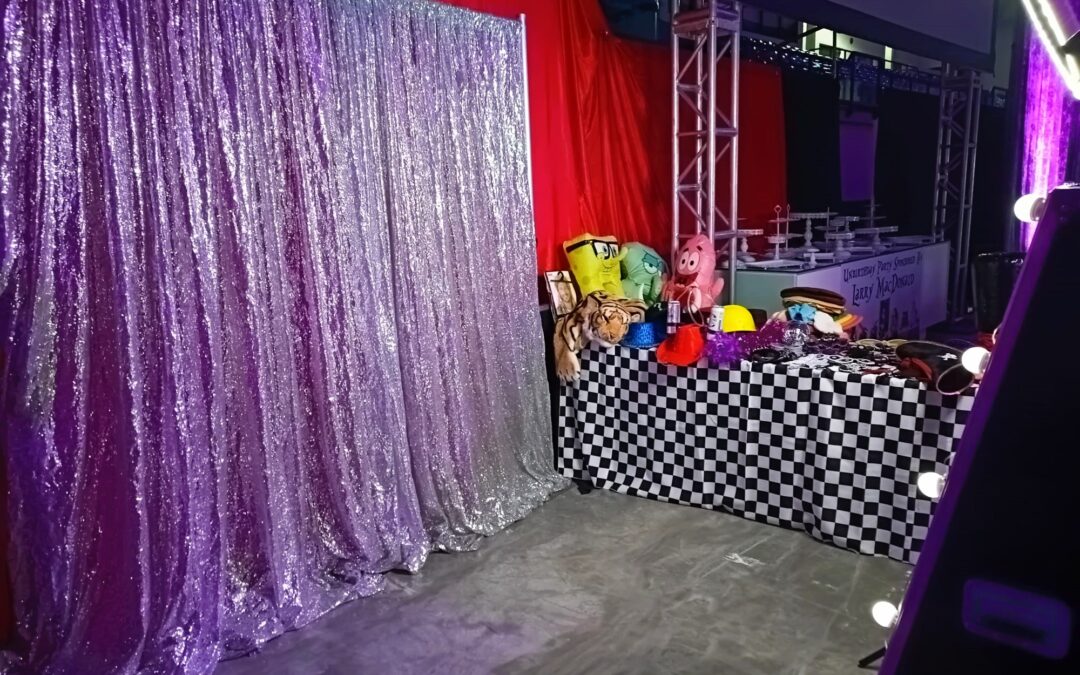 Orillia, Ontario, a colourful city situated amidst the remarkable landscapes of the Canadian province, is the ideal backdrop for special occasions and cherished celebrations. And when it comes to capturing those priceless moments, Show Booth, the premier mirror photo booth rental company in Orillia, is here to make your events truly memorable. Whether it's a wedding, graduation, or birthday party, our mirror photo booths are the epitome of style, fun, and innovation. Let us dive into the benefits of renting an Orillia mirror photo booth and explore the range of choices available.
Orillia, Ontario, itself adds a distinct charm to any Orillia event rental. The city's natural beauty, tranquil lakes, and picturesque landscapes provide a beautiful backdrop for your celebrations. Show Booth's mirror photo booths in Orillia seamlessly integrate with the city's atmosphere, complementing the enchanting surroundings and improving the overall aesthetic of your event.
While both Orillia and Orléans provide mirror Orillia photo booth rental options, Show Booth's mirror me photo booth rental in Orillia, Ontario, brings unmatched experience, innovation, and attention to detail to your special moments. With our diverse range of rental choices and commitment to customer satisfaction, we strive to make your event in Orillia truly extraordinary. Choose Show Booth for a seamless and memorable mirror photo booth experience in Orillia, Ontario.
Additionally, there are many attractions to see in Orillia. This includes the famous burger restaurant called Webers. There is also the Atherley Narrows Railway Bridge, the famous Canadian national rail bridge. 
Orillia Mirror Photo Booths for Weddings
Your wedding day is a cherished milestone, and our Orillia mirror photo booths give another touch of magic to the event. Imagine stepping in front of the mirror, adorned in elegant attire, surrounded by your loved ones. Our mirror Orillia photo booths capture the essence of romance, servicing an interactive experience for you and your guests.
The mirror me Orillia photo booth device boasts a high-definition touch screen that helps you go through a fun-filled journey of posing and clicking, while our large collection of props adds a dash of whimsy to your photos. Create lasting memories against the backdrop of Orillia's natural beauty, and let our mirror Orillia photo booth be the centrepiece of your extraordinary day.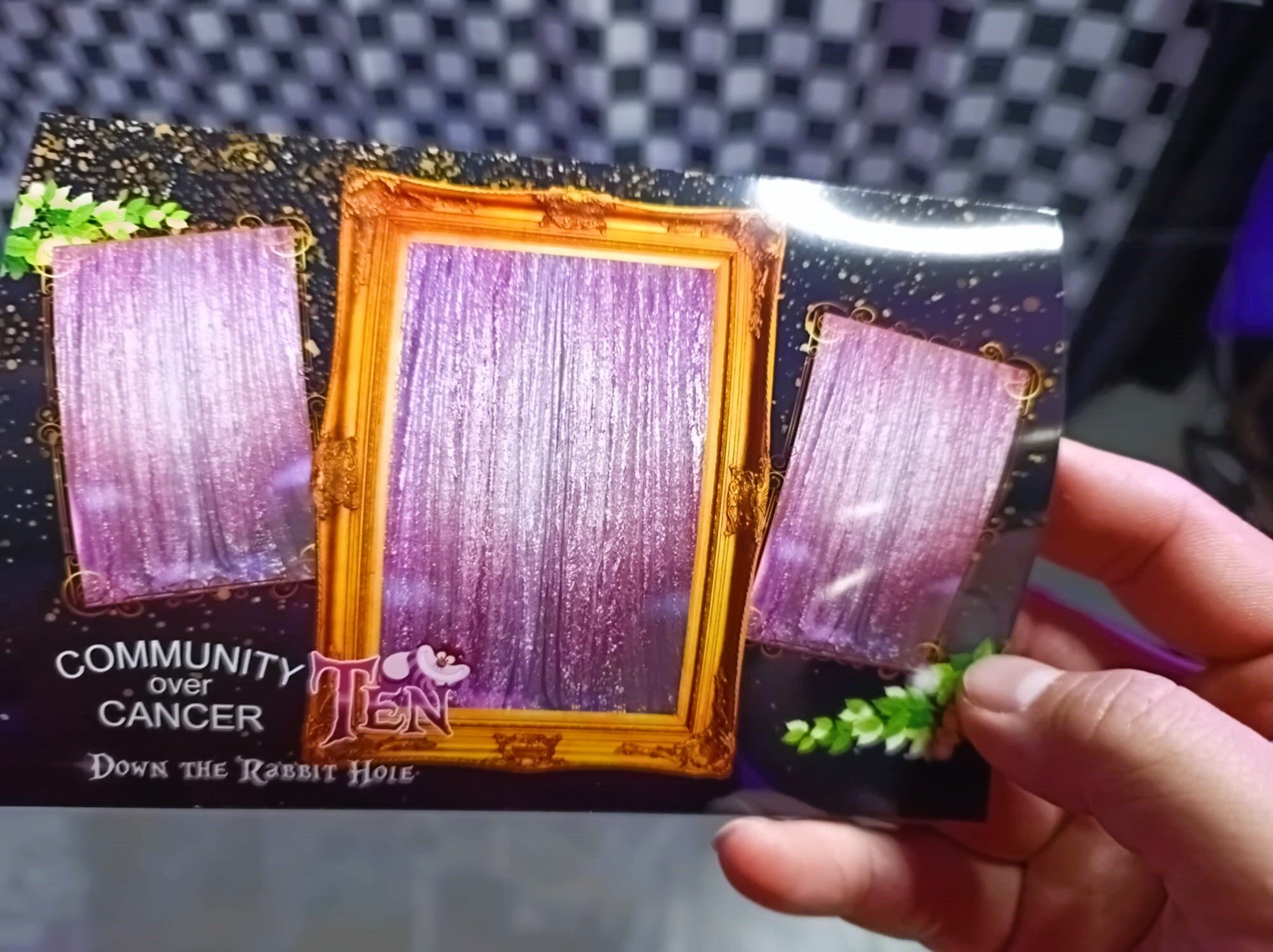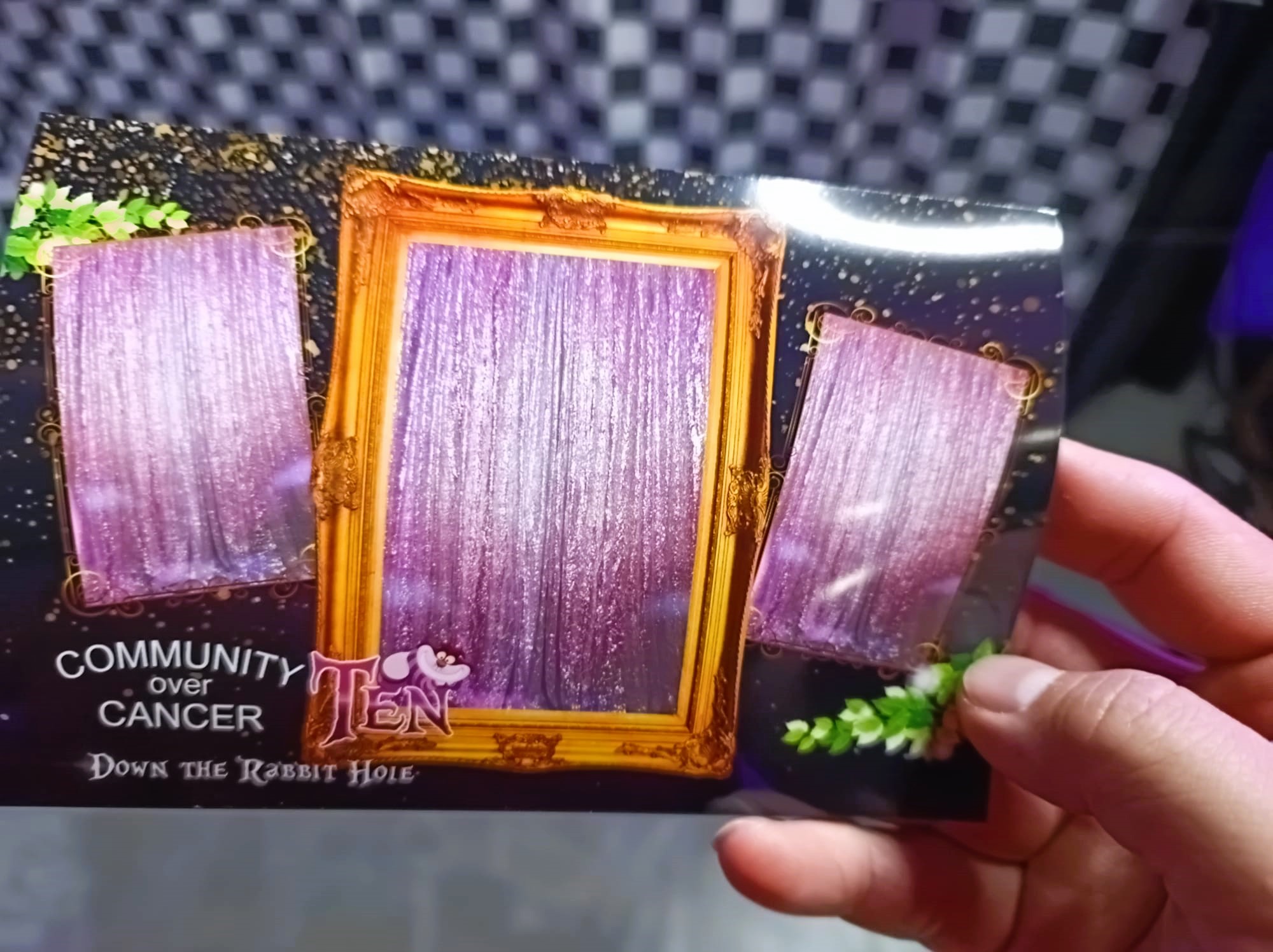 Three distinct Orillia photo booth rental choices
Ideal for larger gatherings, our open concept Orillia photo booth allows for group shots and encourages a high-spirited ambiance. With its sleek design and modern features, this booth seamlessly blends into any event decor, be it a lavish wedding reception or a stunning birthday bash.
Our signature mirror photo booth combines style and technology to create a memorable experience. Its interactive mirror interface guides guests through a delightful photo session, capturing their distinct personalities. From weddings to graduations, the mirror photo booth rental in Orillia provides an element of elegance and sophistication to your unforgettable event.
For those who love to make a statement, our Orillia 360 TikTok Booth is the ultimate option. This cutting-edge booth captures remarkable 360-degree videos, allowing guests to showcase their dance moves or striking poses. It's the ideal addition to a birthday celebration or a graduation party, where the energy and excitement are at their peak.
Orillia Party Rentals
At Show Booth, our offerings go beyond mirror photo booth rentals. We also provide a wide variety of Orillia party rentals to improve your Orillia event decor and ambiance. Our purple lavender roses wedding flower wall rental in Orillia gives a touch of elegance, infusing your celebration with the beauty of nature.
There are so many Orillia flower wall rentals that can be used. In particular, for weddings, there are several like the Victoria Arch and the Meadow Arch. In addition, one can also use the lavender Orillia flower wall and the white drape enchantment Orillia flower wall.
Also, the red roses Orillia flower wall and green boxwood flower wall rental in Orillia, like the purple lavender roses flower wall rentals in Orillia, can also work for graduations, corporate parties, and birthdays in addition to weddings.
Additionally, our Orillia event rentals include the Orillia marquee letters with lights, adding a personalized touch to your venue and building a captivating focal point. The Orillia marquee letters rental can also be added to the Orillia flower wall rentals and give a statement to a memorable event like a wedding or a graduation for example.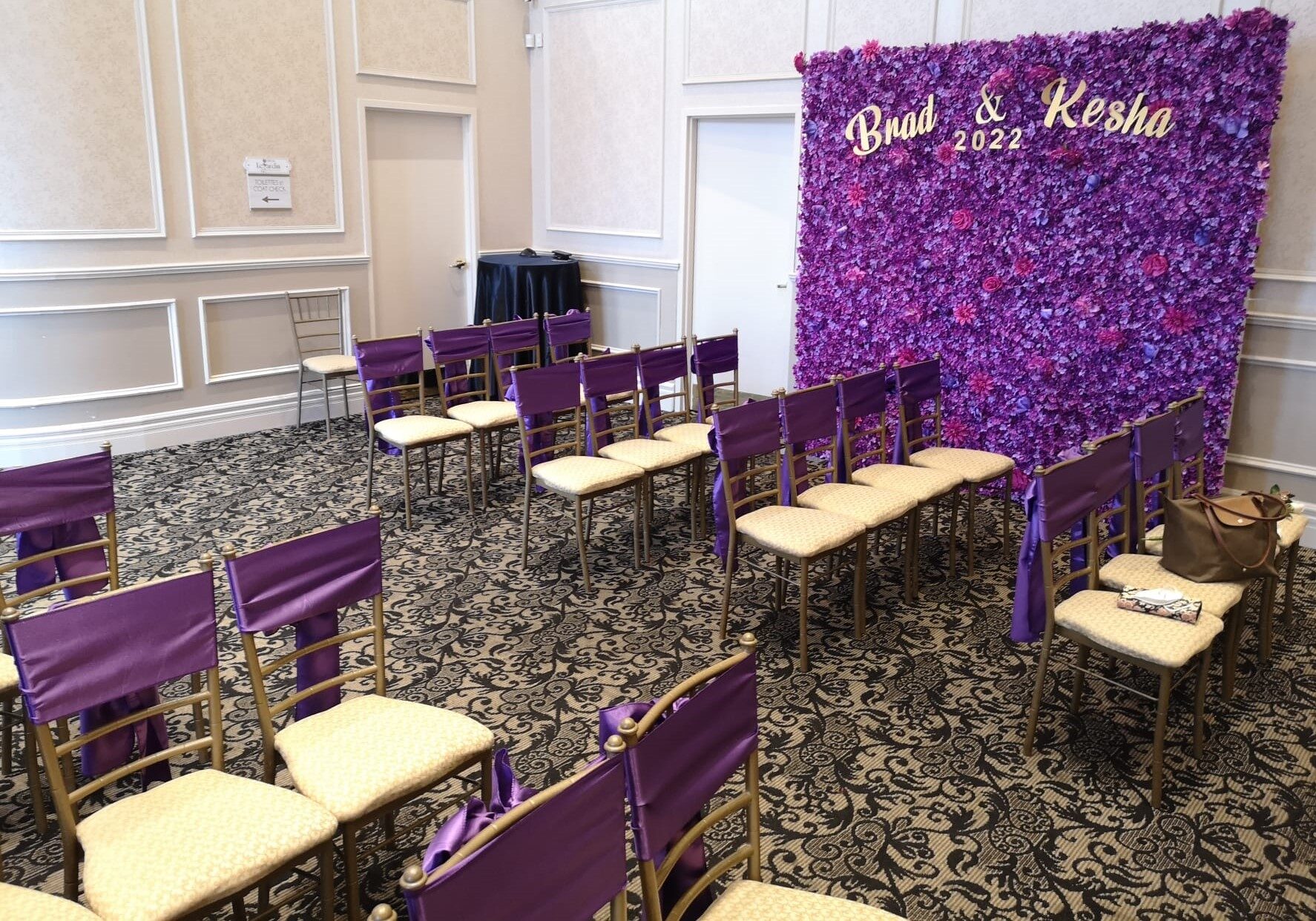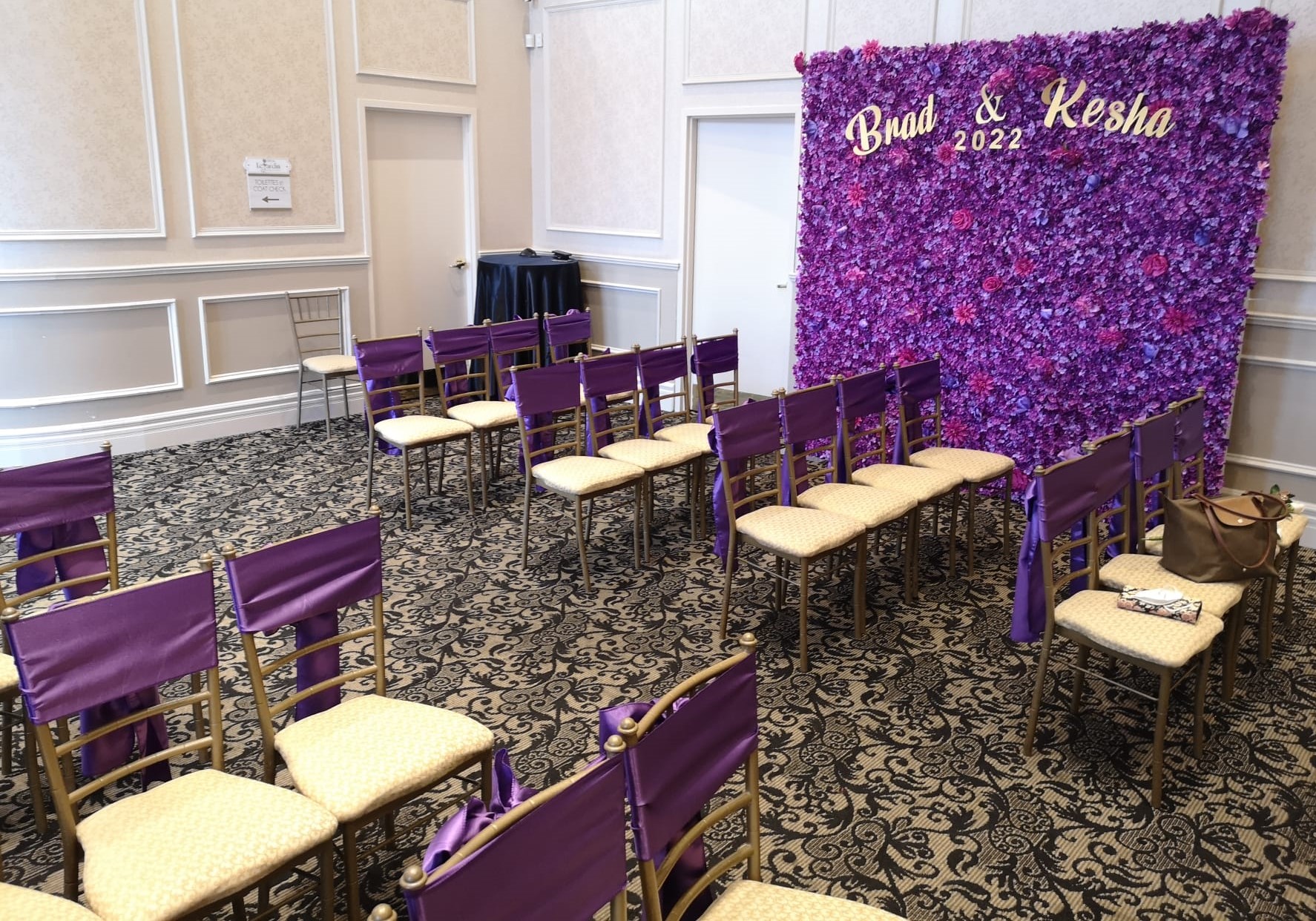 Show Booth's Orillia Mirror Photo Booths
When it comes to choosing a mirror photo booth rental company in Orillia, Show Booth stands out for many reasons. First and foremost, our commitment to affordability makes sure that your memorable moments are within reach, as we believe everybody deserves to celebrate in style. 
Moreover, our mirror Orillia photo booths are equipped with high-definition touch screens and a wide range of props, guaranteeing endless fun for you and your guests. We pride ourselves on providing top-notch customer service, making sure a seamless experience from start to finish.
Orillia, Ontario, with its breathtaking landscapes and lively community, sets the stage for fantastic celebrations. Show Booth's mirror photo booth rentals add another sparkle to weddings, graduations, and birthday parties, allowing you to create cherished memories.
Mirror Me Photo Booth Rental in Orillia over Orléans
When it comes to mirror Orillia photo booth rentals, both Orillia and Orléans provide a distinct charm and appeal. However, Show Booth's mirror me photo booth rental in Orillia, Ontario, brought a wide variety of advantages that make us the preferred option for capturing memorable moments. Here's why you should choose our Orillia mirror photo booth over Orléans:
Show Booth has established itself as a trusted name in the event industry, servicing exceptional mirror photo booth experiences in Orillia. Our team brings years of experience and expertise, making sure that every aspect of your rental experience is seamless and hassle-free. We understand the importance of capturing precious moments and going another mile to make your event truly unforgettable.
We provide a diverse range of mirror Orillia photo booth options to fit different occasions and preferences. Whether you're organizing a wedding, birthday party, or graduation in Orillia, our mirror me photo booths service unmatched elegance, interactivity, and entertainment value. From the open concept photo booth to the cutting-edge 360 TikTok Booth, our selection caters to a wide array of event styles and sizes.
Our mirror me photo booths in Orillia showcase the latest in technology and innovation. With their high-definition touch screens, interactive interfaces, and advanced features, they provide a truly immersive experience for you and your guests. From personalized animations and customizable layouts to instant social media sharing, our mirror Orillia photo booths bring your event into the digital age while keeping a touch of classic charm.
At Show Booth, we pride ourselves on our attention to detail. We understand that every event is distinct and deserves a personalized touch. Our Orillia mirror photo booth rental service makes sure that every aspect, from the selection of props to the design of photo templates, is tailored to your needed requirements. We strive to make your experience truly unforgettable, paying attention to the finer details that make a difference.
Features of the Open Concept Photo Booth Company in Orillia
When it comes to capturing moments of joy and creating special memories, Show Booth's open concept photo booth company in Orillia, Ontario, provides a wide range of enticing features that set us apart from the rest. Here's why you should look at our open concept Orillia photo booth rental for your next event:
At Show Booth, we know the importance of sharing and preserving memories in the digital age. Our open concept photo booth in Orillia allows guests to immediately share their photos via email. With just a few taps on the screen, your guests can conveniently send their cherished moments to their inbox, making sure that the memories can be cherished and revisited long after the event is over.
We believe that an Orillia photo booth rental experience is incomplete without a wide range of fun props. Our open concept photo booth company in Orillia services an extensive collection of props to unleash your guests' creativity and add an extra element of fun to their photos. From silly hats and quirky glasses to whimsical signs and playful accessories, our props will make sure that every click is accompanied by laughter and enjoyment.
Unlike traditional enclosed photo booths, our open concept photo booth provides a spacious and flexible setup. The absence of walls or curtains ensures that more people to join in the frame, encouraging group shots and fostering a lively ambiance. This flexibility makes sure that no one feels left out, and everyone can enjoy the Orillia photo booth experience together, creating memories with friends, family, and loved ones.
Our open concept photo booth in Orillia is equipped with first-rate cameras and professional lighting, making sure that every shot is captured in stunning clarity. Whether it's a glamorous wedding, a birthday celebration, or a graduation party, our photo booth will help you preserve the best moments in sharp detail. The result? Professional-quality photos that you and your guests will treasure for years to come.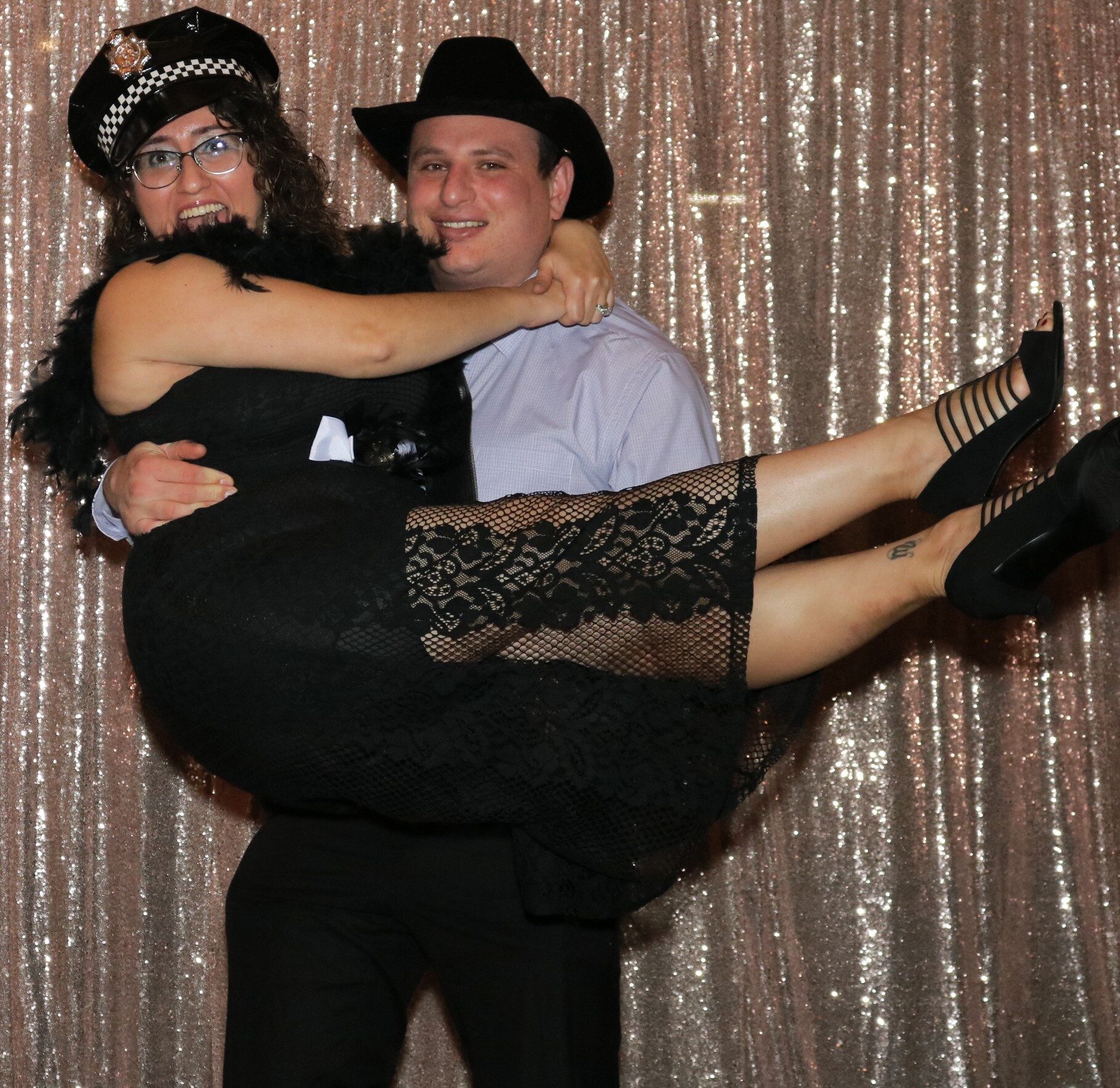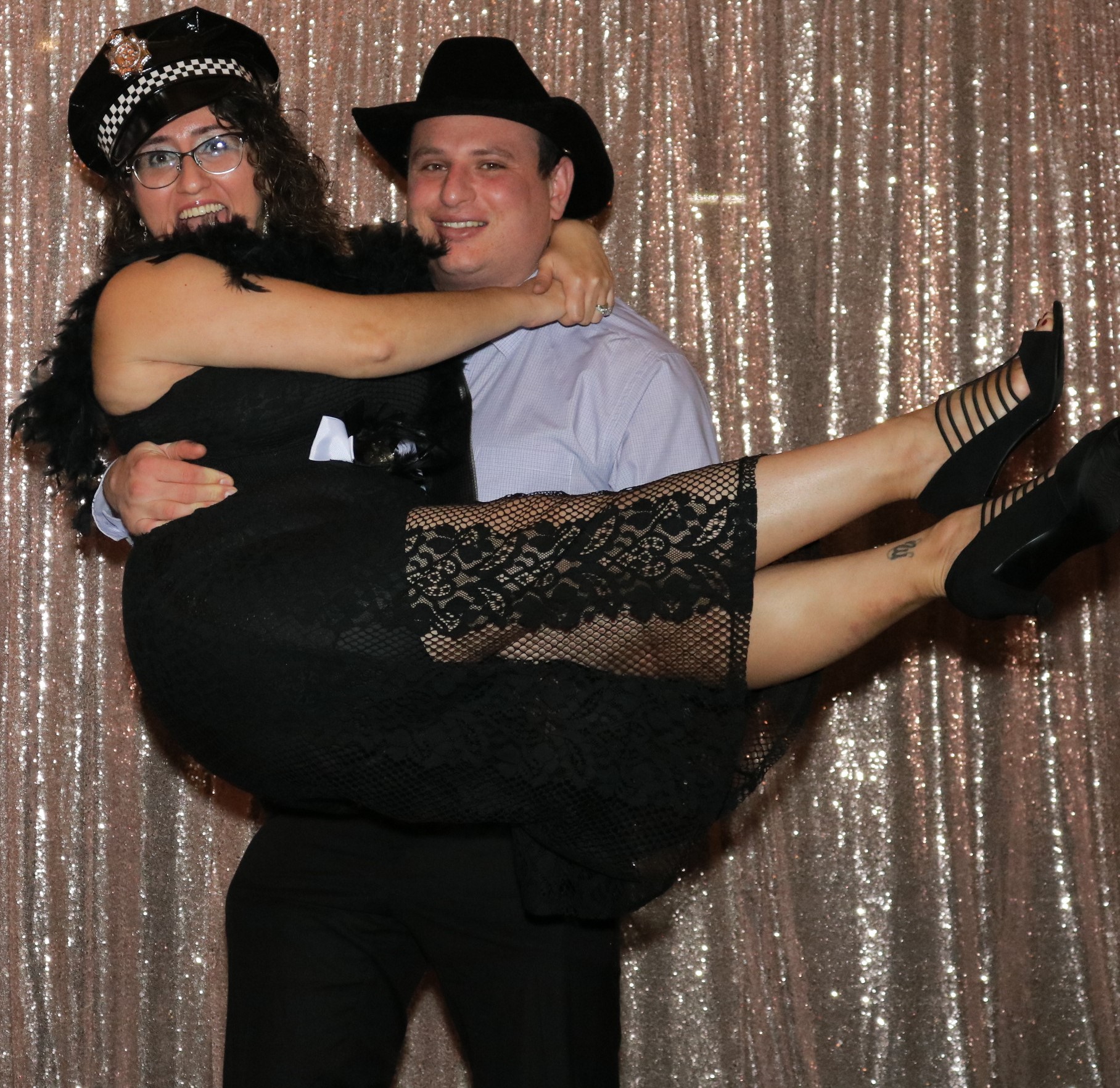 At Show Booth, we believe in going the extra mile to make your event truly special. Our team in Orillia is dedicated to servicing exceptional service, making sure that every aspect of your open concept photo booth experience is personalized to your preferences. From customizing the photo layouts to incorporating event-specific branding and themes, we work closely with you to create a distinct and tailored photo booth experience.
Choosing our open concept photo booth company in Orillia, Ontario, means opting for a photo booth experience that combines convenience, fun, and professionalism. With email sharing for instant digital access, a large selection of fun props, and a spacious setup, our open concept photo booth makes sure that your guests have a blast while capturing precious memories. Trust Show Booth to service exceptional service and a personalized touch, making your event in Orillia truly memorable.
Features of the Show Booth's Orillia 360 TikTok Booth
If you're wanting to take your event to the next level and create a truly immersive and dynamic experience, our Orillia 360 TikTok Booth is the ideal option. Here's why you should look at our booth for your next celebration:
Our Orillia 360 TikTok Booth services an innovative and interactive way to capture moments. With its 360-degree video capabilities, your guests can showcase their dance moves, striking poses, or produce engaging content for social media platforms like TikTok. The booth's rotating camera captures all the action from every angle, resulting in attracting and holding the interest of our guests and the dynamic videos that bring the Orillia event rental to life.
To improve the energy and ambiance of your event, our Orillia 360 TikTok Booth comes equipped with stunning disco lights. These lights create a pulsating and colourful ambiance, adding another layer of excitement to the videos. The combination of the 360-degree camera and disco lights makes sure that every video captured in the booth exudes energy and enthusiasm.
We know that using a 360-degree booth might be a new experience for some guests. That's why our Orillia 360 TikTok Booth rental has an on-site video booth attendant who will be present throughout the event. The attendant will assist your guests with using the booth, making sure that they make the most of its features and capture incredible videos. Their expertise and guidance guarantee a seamless and enjoyable experience for everyone involved.
Our Orillia 360 TikTok Booth is equipped with first-rate cameras and professional lighting, making sure that the videos captured are of exceptional quality. The booth's advanced technology and optimized settings result in sharp and clear videos, even in low-light conditions. Your guests can rest assured that their videos will look polished and professional, ideal for sharing on social media or keeping as treasured mementos.
The combination of 360-degree videos, disco lights, and on-site assistance creates an experience that is both memorable and shareable. Your guests will have a blast creating distinct and engaging videos that capture the essence of your event. The captivating content generated by our Orillia 360 TikTok Booth will become a highlight of the celebration and leave an unforgettable impression on everybody involved.
Looking at our Orillia 360 TikTok Booth with disco lights and an on-site video booth attendant makes sure that your event becomes an immersive and memorable experience. The booth's 360-degree capabilities, combined with the stunning disco lights, create dynamic and engaging videos. With the assistance of our knowledgeable attendant, your guests will feel confident and excited to produce shareable content. Trust showbooth.ca to service a cutting-edge and memorable experience for your next Orillia event rental.